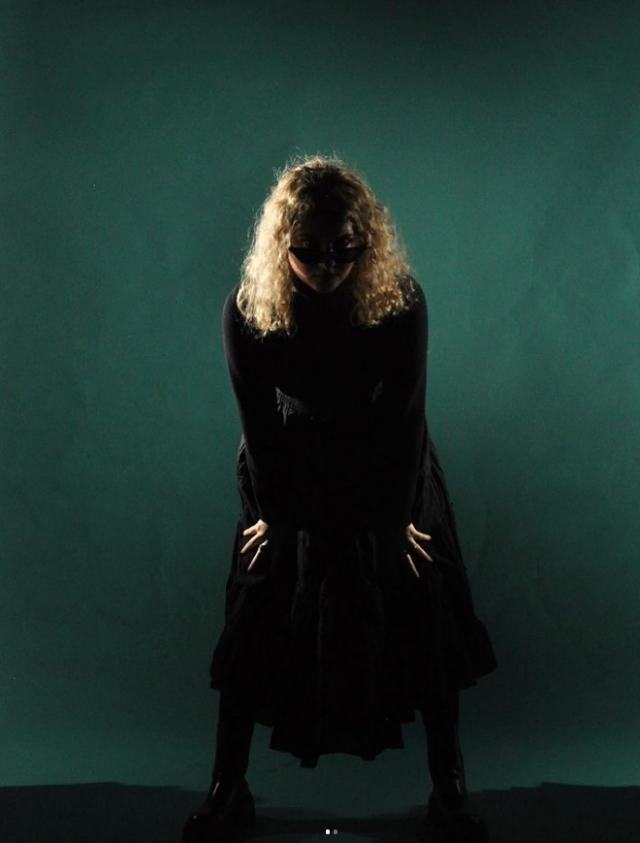 Singer-songwriter and producer, OR/ANA serves up a bewitching dark-pop sound, blended with lush, deep and poignant vocals on her latest single 'Stay Right There'.
OR/ANA – Stay Right There
OR/ANA found her love for music at an early age, listening to all genres, from Amy Winehouse to Depeche Mode. She picked up the guitar at the age of 9, but it's only one year ago that she discovered her love for electronic, witchy sounds and started to produce her own music.
Stay Right There  – follows her debut release 'Expansion', an innovative mix of sadness and rave sound.  Stay Right There is a claustrophobic track, describing the feeling of emptiness and slow-motion that anxiety brings.
With her new release, OR/ANA keeps building her path, taking us on a journey of dark-wave and the iciest electro-pop, 'Stay Right There',  featuring a mesmerising and obsessive synth riff, stacked upon acid pads. Her vocals recall the unique sombreness of Amy Winehouse, it's dark and breathing emotion with every word. The poignant chorus "And I stay there, with nothing in my head", can be compared to the caustic lyrics of 80's Depeche Mode and The Cure. 
The atmosphere on Stay Right There is that of a lightless room, where thoughts are the only thing filling the empty space. The drums echo in the distance, laying the perfect ambience for the gritty synths to shine. Despite the dark mood, the track is energetic and sets the listener in motion, especially in its last chorus that almost invites us to dance the sadness away.
With her two singles, OR/ANA has already managed to create a distinctive sonic identity, setting her aside from the current dark pop scene. The infectious blend of sad and introspective themes on top of trance, rave beats should immediately enter your playlist.
Discover more from OR/ANA
Discover more on RCM
Words Anna Colombo