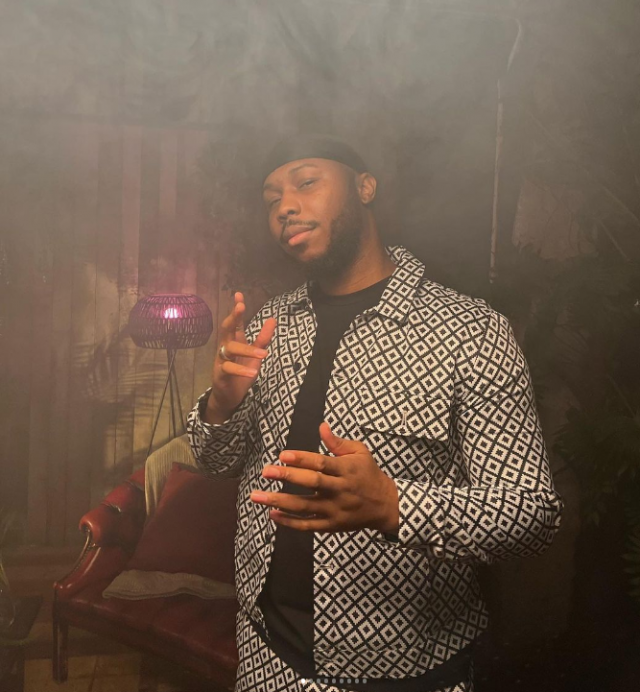 After a steady release of spectacular singles throughout the past two years, House of Miagi (HxM) is back with his best banger yet.
House of Miagi – Too Late
Built on the base of a funky ascending guitar riff and shuffling drumbeat, HxM presents a track full of yearning that never loses its danceable sensibility.
Nigerian-born and now residing in London, HxM has carefully cultivated his aesthetic across a multitude of releases. From 2017's Imonitae EP all the way through to 2022's 'Too Late', HxM has produced perfectly packaged releases dripping with style and talent.
Drawing from such genres as Afrobeat, Dancehall and alternative RnB, each track carries a similar spirit of rhythm while still distinguishing themselves through HxM's strong sense of creativity and independence. With a process of songwriting that is never quite the same, to reach such levels of quality speaks of an artist who dictates his own interests first and foremost.
What comes across most clearly is how much of a labour of love 'Too Late' proves to be. This is not just apparent in the tight composition and enviable instrumental groove, but also in the song's production and meaning. A story about love and patience, there is an unrefined edge to the lyrics that works brilliantly alongside the clean instrumental tone. Having felt that the "melodies and chords were composing themselves"; this aspect lends an honest air that speaks to HxM's ability to create natural tracks full of his heritage and musical upbringing. As a melting pot for a beautifully varied number of cultures and signature styles, London has proven to be the perfect place for HxM to stake his claim as an exciting innovator unafraid to reject the confinements of genre.
Having featured on GRM Daily and Afromusichub, people are taking notice of this electric up-and-comer. Marked by a raucous rhythm section and a saxophone solo that will send shivers through your soul, 'Too Late' will undoubtedly find its way onto many best-of-summer playlists. With an established aesthetic and the song-crafting skills to prove it, 'Too Late' marks HxM's advent into the upper echelons of London's latest, greatest talent.
Discover more from House of Miagi
Discover more on RCM
Words Angus Nisbet