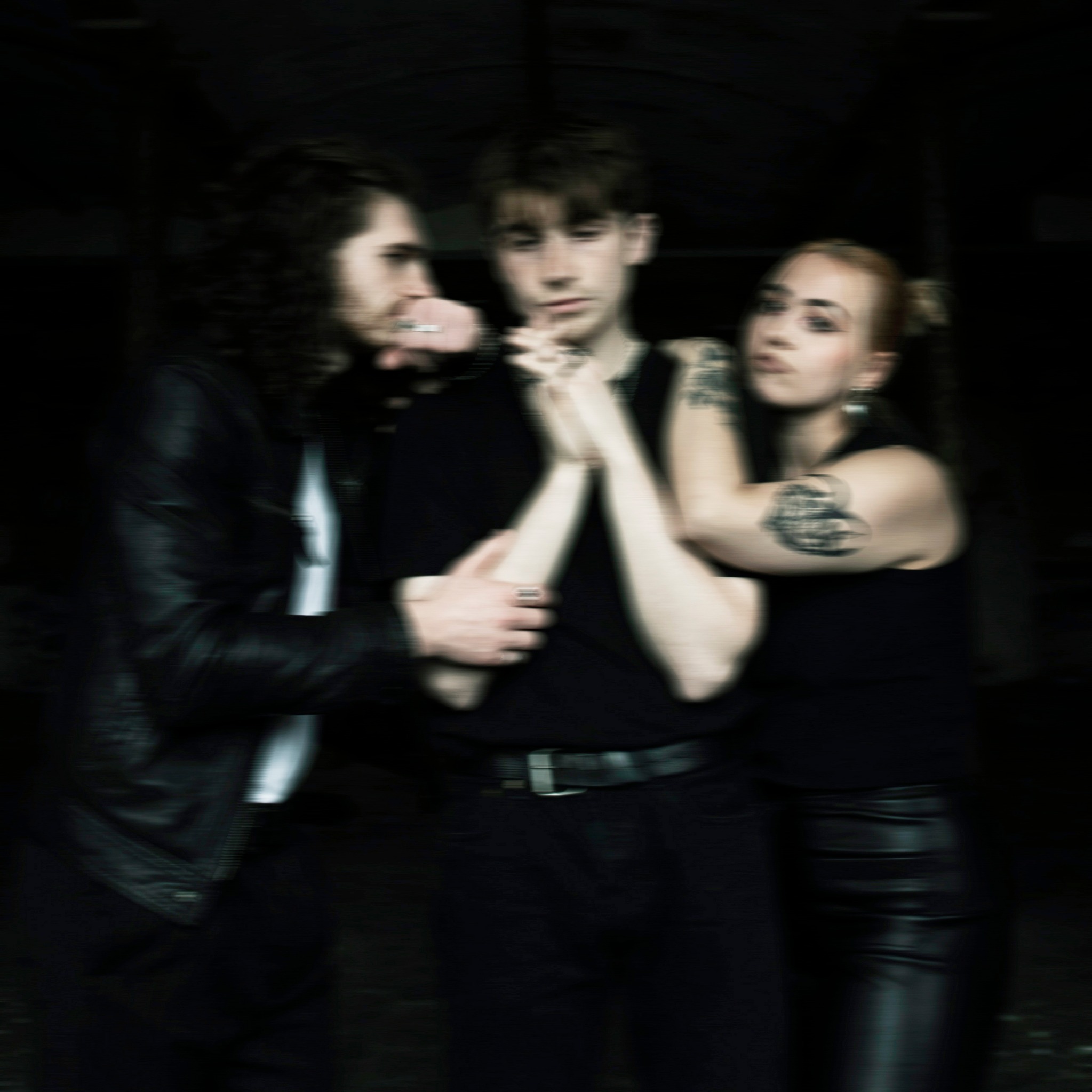 In the depths of the mind lies the overwhelming presence of consciousness, which sometimes can be a double-edged sword, always in a never-ending struggle between right and wrong, light and darkness. In this convoluted chaos, one man is right in the middle listening to multiple voices, some of them proclaim his divinity while others put him down, that is the scenario that God, Egotist's new single, brings to us.
Egotist – God
Egotist is an alternative pop project from Manchester, England, this uncanny quartet is composed of Joe Prior (Vocals/Guitarist), Kirstie Rawlinson (Vocals/Keyboards), Alfie Prior (Guitar), and Mark Pinion (Drums). Their music can be categorized under many labels, although something that is always a constant is their fascinating mysticism.
God is a magnificent dark composition that perfectly describes an inner struggle through astonishing musicianship.
There is something wickedly charming about Egotist's work, from the powerful and ruthless verses that almost feel like a prophet announcing the end of the world to the profound and inspiring instrumentation. And a great example of this can be seen in their most recent delivery, God.
As far as the inspiration for this melody, this is what Joe had to say about it:
"God drudges through the early hours of a sleepless Tuesday morning stumbling around in the dark. It exposes the constant battle between my internal voices. Those of grandiosity, and self-doubt."
This masterful lyrical work adds more value to the majestic production, which feels as if heaven and hell were in conflict. Joe's voice captures the immaculate and gut-wrenching angst of the piece, while Kirstie's angelic back vocals make the perfect contrast with the poignant themes. The soft guitar and the piano grants this composition a solemn yet haunting feeling that sticks with you even after the song ends.
Egotist is one of those bands that grabs your attention from the first second you listen to them, the dark undertones of the lyrics and the overall aesthetic of this outfit yell "different" which of course, it's a great thing in this business.
Discover more from Egotist
Discover more on RCM
Words Javier Rodriguez