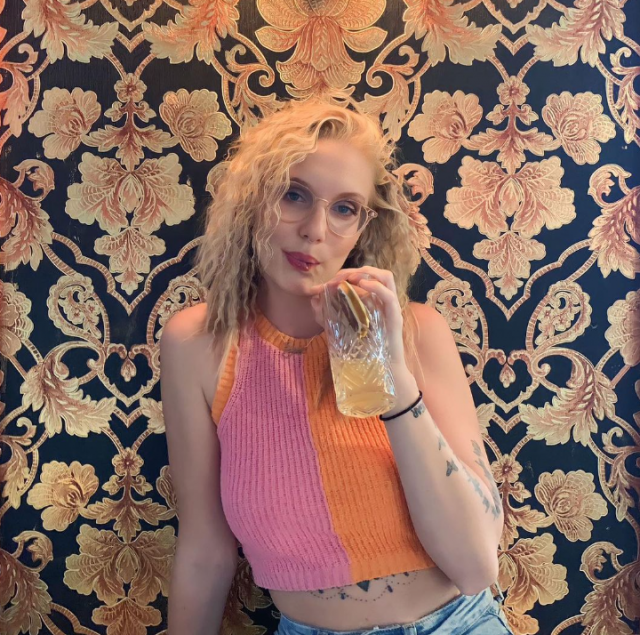 For many musicians' social media is everything, and it's easy to take it for granted until it disappears! In this article, we speak with two artists, the anonymous music collective Porcelain and indie pop artist Alessia who have been hacked. We ask what more can Meta do to help musicians at this moment.
Social media – The promise of success
Social media was meant to be a great leveller. For the first time, musicians could connect with fans anywhere in the world without a record label.
When Myspace and Twitter first appeared on the scene music felt exciting again. Suddenly you could connect with your new music friends and wannabe heroes, and sometimes, they would speak back, amazing!
If you were a band or a manager back then, there suddenly appeared to be a blueprint for success. It was simple: Attract a million followers (using whatever means necessary) and you would be signed just like Lilly Allen or Arctic Monkeys.
Sadly, that just wasn't true, and when everyone started chasing the numbers, the real engagement fell through the floor and the platform soon ceased to be of any real value, so we all moved on to Facebook and Instagram.
The rise of the influencer
In the second coming, the social media 'influencer' became a genuine aspiration, and the promise of a new, celebrity lifestyle was temptation too much. For some it was easy to fall into the trap of boosting your follower count to appear 'Insta famous'. Thankfully, most of us have now realised that is not a sustainable or smart way to build a fanbase.
The hard grind and the perks of social connection
Realising there was no quick fix, most musicians knuckled down and began making content to build a fanbase from the ground up. Artists like Porcelain and Alessia crafted short-form videos, animations and photos to tempt scrollers into a 'Like, Comment or Follow'.
Both Alessia and Porcelain recall making friends online through their music. We built connections with other artists, DJs, producers and even celebrities explains Porcelain. It's clear music is still a potent social connector.
When the organic reach of Facebook and Instagram fell through the floor, these artists still valued social media for the opportunity to engage and connect one-to-one with fans and music industry contacts. 
Hacked!
But the day Alessia and Porcelain had their Meta accounts hacked, everything changed. Losing a mobile phone is an inconvenience, but as services and contacts move into the cloud there is increasingly less to lose.
Few of us probably think about losing our Instagram or Facebook accounts but if you do, you quickly realise you'd be losing work, content, memories and connections forever.  For Alessia and Porcelain, there was also the lost money they had poured into promoting their content.
Alessia and Porcelain's hacker story is remarkably similar. Both were hacked at the worst possible moment: For Alessia, it was days before a new release, and for Porcelain it was just after a release and days before a national press article (which referenced their Instagram content) was due to drop.
View this post on Instagram
In both cases, it all happened quickly! Both artists recall receiving messages alerting them to strange activity on their account, but when they tried to log in to change their password it was too late.  The hackers were in and they were locked out. In Porcelain's case, they had two-factor authentication, but it made no difference!
Contacting Meta
Alessia's Instagram account was not only hacked, it was put up for sale using a crudely produced Instagram Story. Unsurprisingly there were no buyers, the hacker's next move was to delete all her context, change her bio, and try to convince people the account was official Instagram support! In Porcelain's case, the hackers ran adverts from their advertising account and racked up a sizeable bill.
Both artists tried to contact Meta. Porcelain recalls the frustration of not being able to speak to a human, in the most critical moment. It's clear that completing an online form and waiting is not a solution. You need to know something is being done to resolve the problem now.
For Porcelain, the only route to a human was an upcoming phone call with a member of the Facebook advertising team, but that was still days away. When they did finally speak, the standard response was 'We'll see what we can do'! That was until the band mentioned they were planning to run some advertising to promote their new release.
Meta hates lost advertising income
The thought of lost revenues triggered Meta into action and resulted in the problem being fast-tracked. 24 hours later, their Instagram account was back and their content restored. However, the bill for the hacker's advertising is still to be cleared from their account and one of the band members is still unable to access his personal Facebook page.
Lost content and connections
For Alessia, the outcome was less satisfying, like Porcelain she finally managed to speak to a human at Meta using a friend-provided contact. Unfortunately, by this time her Instagram account and all her content had already been erased.
When the hack occurred her friends reported the content as spam, but rather than helping, it appeared that only served to put more red flags against her account name, which made it harder to reinstate and unblock.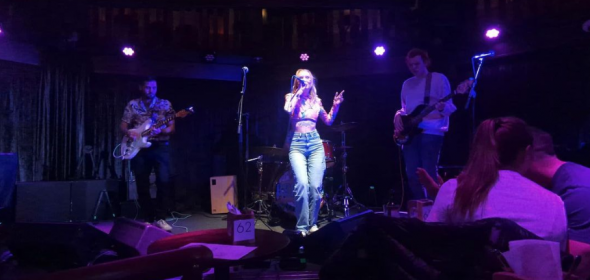 Meta told Alessia to periodically try to create a new account using the same name and one day it would be available. Finally, after two months of trying, that day came and she now has her name back and is slowly starting to rebuild her content.
Although some Instagram-only connections, including a pianist from New York, have never been re-established. Alessia has also never been able to re-access her Facebook page, which remains online, untouched.
Help for musicians 
These stories highlight a growing problem. It's clear that if Meta wants continued support from musicians they need to step up and do more to help musicians in these critical moments. There needs to be a dedicated helpline and the establishment of a rapid response process to minimise hacker damage.
In the meantime stay vigilant! Don't click on anything that looks suspicious – add band members to your account, to give yourself multiple chances of access and ensure two-step verification is in place to minimise the threat.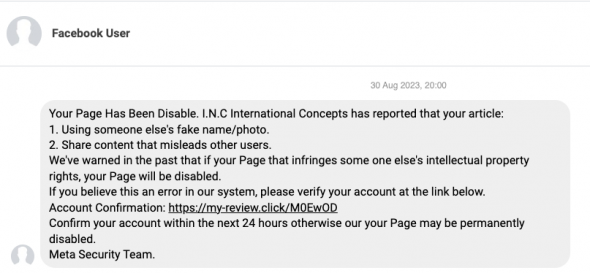 Discover more from Porcelain & Alessia
Alessia is releasing a new EP on the 12th of October follow her socials to discover more.
Discover more on RCM
Words Mark Knight