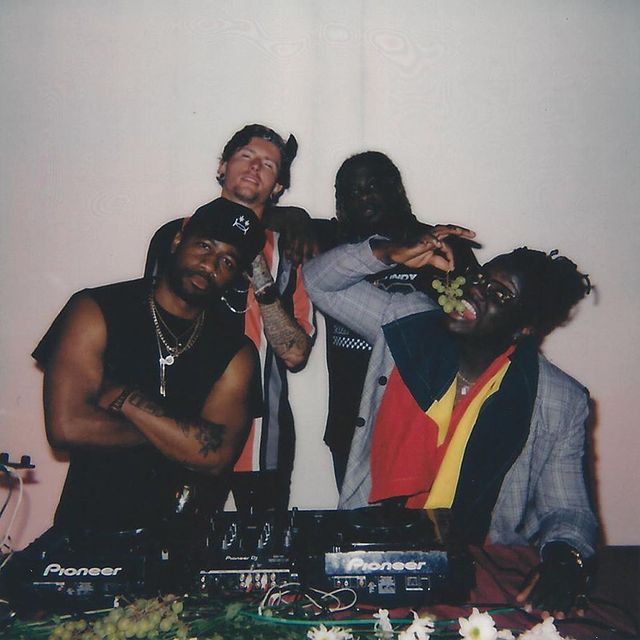 Making a welcome return, Toronto hip-hop collective STAYOUTLATE unveil their pièce de résistance, long-awaited debut album FABERGÉ.
STAYOUTLATE –
FABERGÉ
Comprised of Tremayne, Scotty IV, Charlie Noiir and YoungWolf, STAYOUTLATE are known for their versatile production (courtesy of YoungWolf), thought-provoking bars and vibrant delivery, making the quartet a promising new export for UK hip-hop lovers across the pond who will be sure to find an affinity with the group's raw, real and ready approach. 
Named after one of the most famous decorative ornaments ever made, the concept and level of execution behind the FABERGÉ album is comparable to the love, care and attention to detail that Peter Carl Fabergé himself put into the creation of his famed Fabergé Eggs. 9 tracks long, FABERGÉ  is a collaborative work of sonic art inspired by the group's common vices; sex, drugs, money and partying. 
This project isn't about a bunch of independent artists trying to sell you on their dream of success. It's a fervent and explicit gaze into the life of four talented musicians talking to you about what they did yesterday, today and probably what they're going to do tomorrow. With a wide range of sonic influences between them, from YoungWolf's EDM roots to Tremayne's Caribbean background, FABERGÉ hits the ear as a magnificent and organic blend of all three rapper's cultures, seasoned penmanship and unique, practised and fire delivery!
Much like Peter Carl Fabergé's eggs, STAYOUTLATE's debut album is sure to stand the test of time.
Discover more from STAYOUTLATE
Read more about STAYOUTLATE on RCM
Words Daisy Lipsey