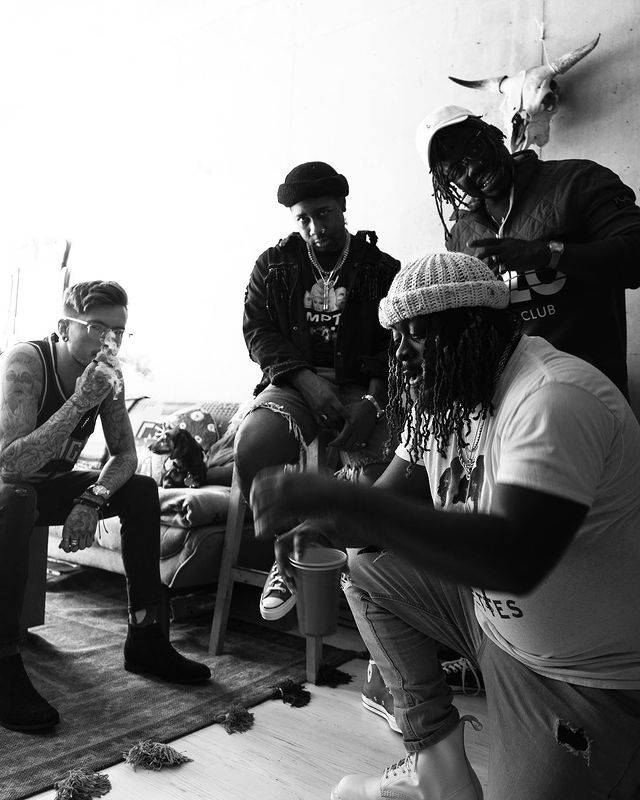 Each song has its time. In the case of this latest release 'Lavish' from STAYOUTLATE, I reckon that time is about 4am, riding through a city with only stragglers left on the street. You've left one party and you might even be going on to the next. This is one for the night owls and the dreamers still working into the early hours. (Is there a playlist for that? Let me know.)
STAYOUTLATE hail from Canada, branding themselves an alternative hip-hop collective made up of four individual artists: Tremayne, Scotty IV, Charlie Noiir and YoungWolf. It's definitely a group that proves the maxim of better together, as each member contributes their own style to make the whole piece more interesting.
'Lavish' is a smooth, late-night hip-hop rap jam, with equal parts grim reality and aspirational lifestyle.
The lyrics extol all the pleasures of fame and excess; money, women, drink, drugs, and a place 'right by the lake shore'. But they also remind us of the hard, lonely life out on the road – as the chorus sings, 'I been on the road living lavish, no space in the trunk for your bagges, we a long way from home this ain't Kansas'.
The production is ear-catching, mixing classic and modern sounds. That smooth sax line could have been taken straight from the 80s, but the pulsing synths, steady beats and distant sounds of sirens keep us in the present. Drake fans might enjoy the familiar autotuned vocal style, but there's definitely more to explore here. Ones to watch.
Discover more from STAYOUTLATE
Words Eden Tredwell