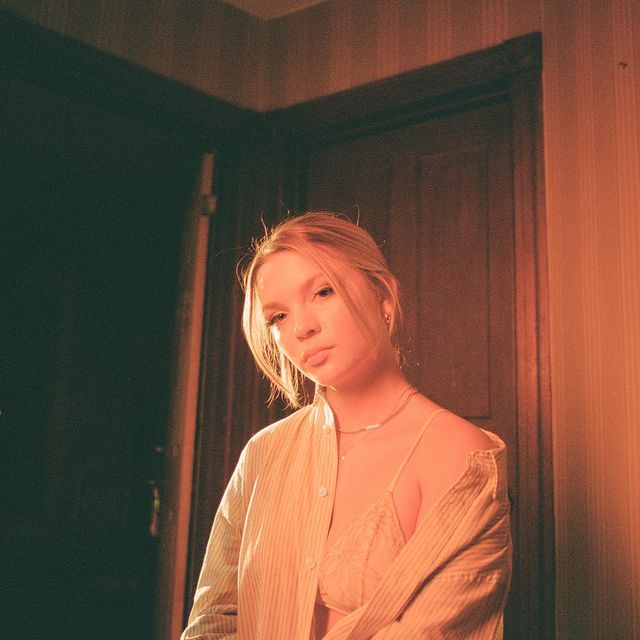 Rising Canadian pop artist, noelle returns with the unmissable sophomore single, 'Forever Yours', the follow up to her critically acclaimed debut, 'Therapy'.
noelle – Forever Yours
Sultry and saccharine, 'Forever Yours' is a gorgeous slow pop ballad that gracefully traverses the boundary between soft jazz and smooth RnB. Genre-bending and experimental, 'Truly Yours' sees noelle expand her sonic playground, showing off her versatility and creative nature. 
Even within her songwriting, noelle continues to push the boundary, stepping out of her comfort zone of sad songs and instead choosing to explore the euphoria of a relationship's early days; when your eyes lock, your hands' touch and it's clear that what you have found is going to last forever.
Speaking on her new single, noelle shares: 
"I am so incredibly happy that 'Therapy' is out. It melts my heart seeing everyone's comments and support on my first-ever single, said noelle. "'Forever Yours' is a very special release for me because I get to introduce my more jazzy side to the world. I really hope everyone loves it as much as I do."
At just 20 years of age, noelle is already showing incredible potential to be a global, household name, and with the backing of Wax Records, noelle has all the talent and support needed to make it all the way. 
Discover more from noelle
If you like noelle you might also enjoy LOR
Words Daisy Lipsey