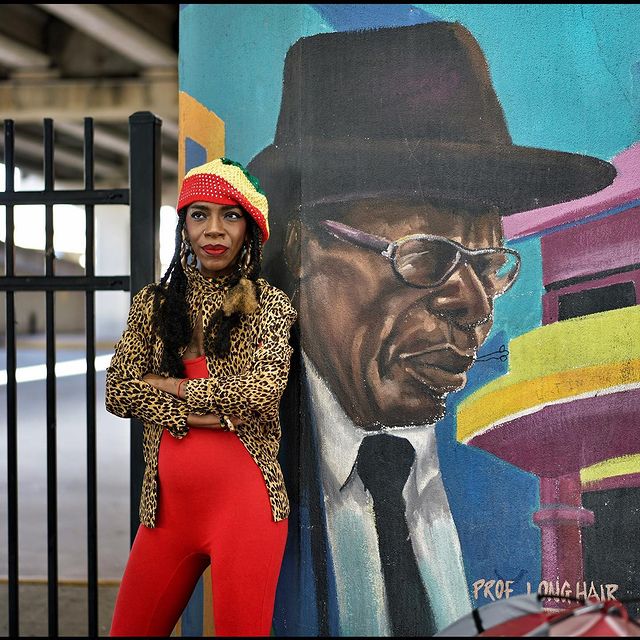 'The Black Panthers coined the phrase "Power to the People" during the freedom movement…' – so begins the introductory monologue in 'Give Power To The People' by the Cole Williams Band.
Cole Willians – Give Power To The People
It pulls no punches, letting you know this is a track here to educate and inspire, as well as entertain. And it's no lip service either – the whole album is dedicated to the hopes and experiences of black, homeless and underprivileged people all around the world, following on from lead singer Cole Williams' philanthropic and charity work with the homeless. An important cause to be admired, with some catchy tunes too.
The Cole Williams Band is the brainchild of lead singer, musician, activist and multi-talent Cole Williams, who cites Gil Scott-Heron as a leading influence. This track comes as the titular track for the accompanying album, branding itself as anthems for the Movement of Black Lives, and for the unhoused and poor of the world.
'Give Power To The People' is a sharp soul-jazz jam, overflowing with heart and conscience.
The simple tripping melodies lend ease to the heavy subject matter, as Williams exhorts us to 'bang on doors' and reminds us that power will not merely come to people but must be given.
The production is a gorgeous blend of jazz and modern soul, with warm piano, tensely clicking beats, and smooth brass, with some twinkling synths and church organ is thrown in for good measure. But the star is William's vocals, filling up the track with lush layers and adlibs, earthy and sweet yet displaying her impressive range and authority. Tracks with a true social message are rare enough these days, so I'd recommend a listen for that alone, but it's good enough to enjoy for its own sake as well.
Discover more from The Cole Williams Band
If you like The Cole Williams Band you might also enjoy Mic Assassin
Words Eden Tredwell