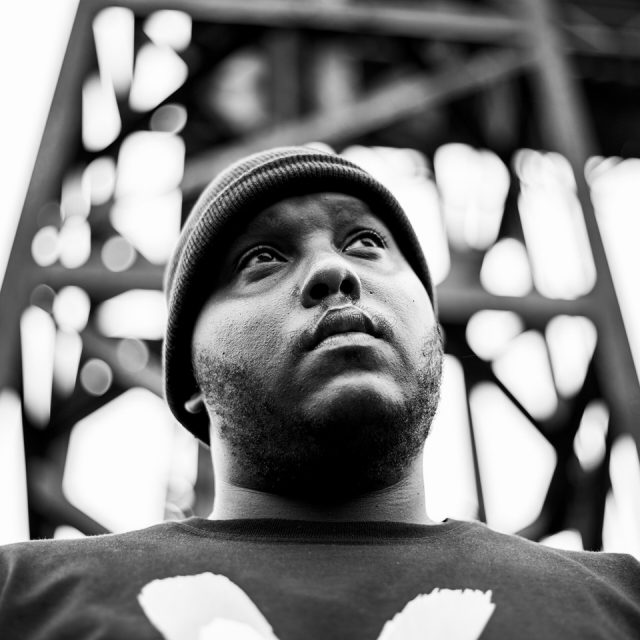 Musician, entrepreneur, film-maker, former freestyle rap battle champion, and radio presenter on BBC Asian Network, Mic Assassin is a force of nature. Now he returns with new single '5 Wings' and you can almost feel the bite of the reality.
Introducing Mic Assassin
From the tender age of 9 rapping in school assemblies to a 16-year-old appearing in magazines like The Face and The Fader, to an 18-year-old setting up his own record label selling CD's hand to hand, Mic knows the true meaning of dream chasing.
The former UK Battle rap champion, former part-time BBC Radio presenter took an 8-year hiatus from the Music industry disillusioned with the politics of the game. Now inspired by the uncertainty of the times, Mic Assassin is back with his haunting hip hop anthem Hip "5 Wings".
The track's power lies in the starkness of its urban reality. A seemingly innocuous visit to a late night chicken shop provides the backdrop from a gritty urban tale of debt, knife crime, teenage pregnancy and mental health. In just four minutes Mic Assassin has bottled the feelings, fears and realities of far too many inner city teens. 5 Wings is a timely if troubling portrait of the zeitgeist.
"I'm trying to finish off a lyric / But my bredrin just got stabbed and I need to pay a visit". "Ten pounds left, get paid in 2 weeks I got to make the ten stretch / You know if you know that feeling fam / The type of feeling that starts to eat through a man ". 
The track sees the passionate emcee spitting emotive fury alongside multi-genre beat conductor Demdrums.
The accompanying animated visual (see below), is one of 20 pieces of content set for release across the next 5 weeks in support of the single. It's cartoonish style belies the stark reality of it's message. 5 Wings is out now on all digital platforms and streaming services.
Discover more from Mic Assassin
Like Mic Assassin you might also like KiTTN
Words Mark Knight