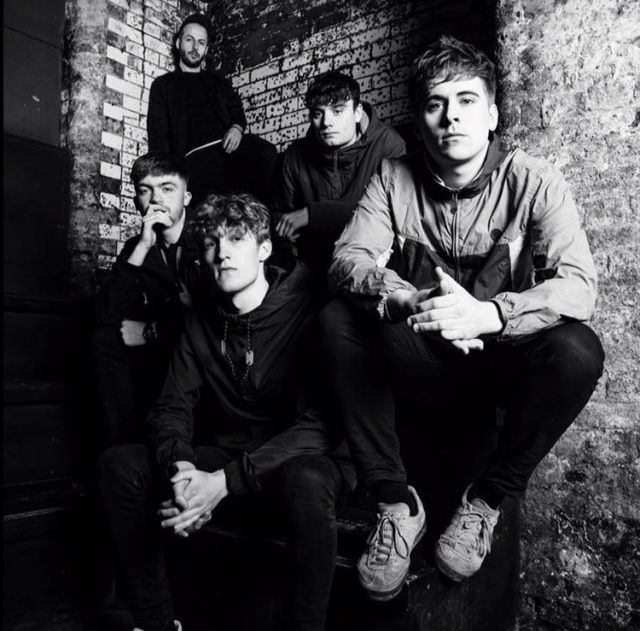 The Cavs are a Manchester-based five-piece indie rock outfit. Discover their new single 'Again'.
The Cavs – Again
Blending imaginative songwriting with vibrant, energetic execution, the group has been steadily establishing a name for themselves as a rising act in the independent local scene.  Following the release of their debut EP 'Music To My Madness', the band is now adding another important chapter to their emerging career with the recently released 'Again', their electrifying new single. 
Starting out with fuzzy guitars which quickly lead to infectious verse lines, "Again" climaxes during its amped up final section in which the guitars and vocals explode just before the abrupt finale. Clocking in at just over the 2-minute mark, the song takes from the classic alternative rock skeleton but adds a distinctive, contemporary edge with loads of punk attitude. 
Again is a hyper-charged alt-rock number, brimming with intensity and energy.
The lyrics seem to deal with the frustrations of a troubled relationship and high expectations falling apart, the perfect, ultimate fit for the song's millennial-like, angst-filled assault. 
Comprised of frontman Elliot Craven, lead guitarist Chris, bassist Mikey, rhythm guitarist James, and drummer Arthur Townson, The Cavs hit the spot and build momentum with 'Again', arguably their best composition to date. Make sure to add them to your music library and playlists, this talented Manchester quintet is set to make an even bigger impact soon enough. 
Discover more from The Cavs
Discover more on RCM
Words Fidel Beserra
Photo credit: Debbie Ellis