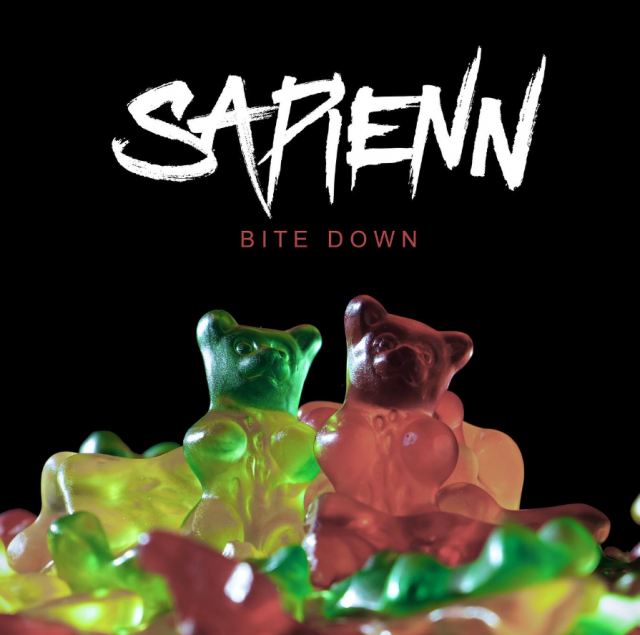 Sapienn teeters on the edge of insanity with his latest release, 'Bite Down.'
Sapienn – Bite Down
Hailing from Glasgow, the multitalented Scott Simpson, known by his artistic moniker Sapienn, traverses a sonic landscape shaped by diverse influences ranging from R&B and funk to rock and prog.
A seasoned independent singer/songwriter, Scott initially made his mark as a guitarist in Glasgow's underground metal scene. However, his musical evolution took a significant turn with the birth of his solo venture, Sapienn. The culmination of this transformation was marked by the release of his debut EP, Hours of Despair, in October 2016.
Building on this foundation, Scott continued to carve his niche with the subsequent release of two full-length LPs, A Black Sarcasm in 2017 and Cold Logic in 2020. These albums garnered acclaim from radio stations and music outlets, with the former even being considered for the prestigious 2018 Scottish Album of the Year awards. Scott's musical journey also saw him grace the stages of notable festivals such as Butefest and Gig At The Grounds.
Unwilling to rest on his laurels, Sapienn now presents his latest sonic creation, Bite Down. This electrifying track stands out for its compelling lyrics, drawing inspiration from the timeless 1975 film One Flew Over The Cuckoo's Nest. The song delves into the disconcerting uncertainty of questioning one's sanity.
In crafting Bite Down, Scott showcases not only his adept songwriting skills but also his years of experience in the music industry. The track's production is a testament to his musical prowess, blending captivating rhythmic patterns with invigorating riffs. Scott's velvety vocals effortlessly ride the waves of the melody, delivering the song's enthralling narrative with precision.
Scott Simpson has honed a formula for creating engaging music, fusing profound songwriting with his extensive performance background. The result is a project that not only resonates with rock enthusiasts but also appeals to any discerning lover of exceptional music. Sapienn's Bite Down is a testament to the artist's commitment to pushing musical boundaries and delivering an experience that transcends genres.
Discover more from Sapienn
Discover more on RCM
Words Javier Rodriguez