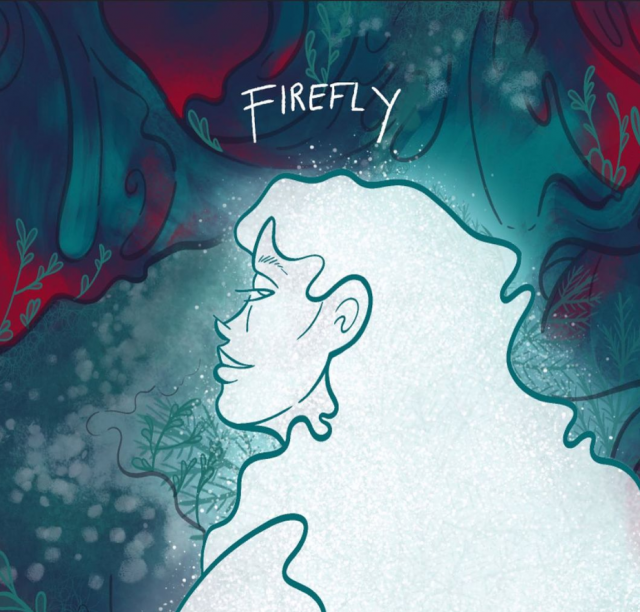 Discover Michael Kerr's haunting one-night love story.
Michael Kerr – 'Firefly'
'Wasn't looking for a lover, I was looking for some cover…' opens 'Firefly' by Michael Kerr. It's a familiar tale to many of us – the first new encounter after a breakup, the one that helps you get over the one that got away. Michael Kerr approaches it with a heartfelt attitude and a hint of tension on 'Firefly'. 
Michael Kerr is a singer-songwriter hailing from Belfast. He's slowly but surely been building a foundation of releases and support slots, alongside support from local radio and BBC Introducing.
"Firefly is a deeply emotional singer-songwriter track with a subtle mix of influences and an authentic core."
The titular firefly is a beautiful stranger who is 'lighting up the night' and may provide some comfort to the narrator post-heartbreak. The lyrics are honest, admitting that they only 'can give you this night, forgive my insecurity', and conceding that 'I know you're hurting for more'. This is delivered in Kerr's compelling, full-throated vocals, with a hint of gravel that seems to indicate a Springsteen fan. The melodies are flowing and natural, with a singer-songwriter flavour. 
The production centres around folky, chiming guitars, but is offset by haunting synths and steady, heartbeat-echoing beats, adding freshness to what could be a simple acoustic track. Dissonant piano lines add some interesting tension, alongside some slightly ghostly backing vocals that hint at darkness. It's a track that makes an impact, which fans the likes of Bruce Springsteen, Tom Petty and George Ezra may enjoy.
Discover more from Michael Kerr
Discover more on RCM
Words Eden Tredwell