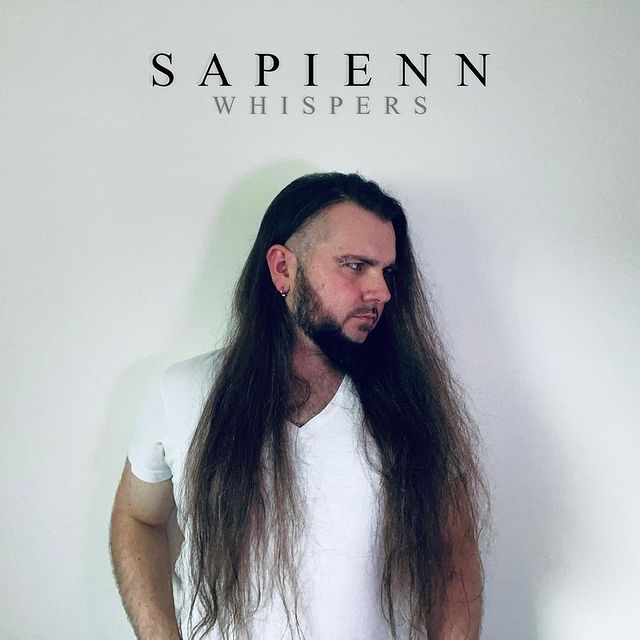 'Curse on my name, I'll get over, leave me in chains, I'll get over you', begins 'Whispers' by Sapienn. At first, listen, it might seem like a classic better-off-without-you breakup song, but it's a lot more complex and entangled than that, as it often is in real life. But hey, the synths are pretty.
Sapienn – 'Whispers'
Sapienn is the solo acoustic project from Glasgow based singer, songwriter and multi-instrumentalist Scott Simpson. Initially starting as a metal guitarist, he has adopted and experimented with multiple genres, and received some heartening radio play and exposures for his singles and albums thus far.
'Whispers' is a triumphantly melancholy ode to breakups, with a grand sense of style and space.
Simpson combines classic victorious lyrics – 'I picked myself back up and turned myself around' – with darker imagery that suggests it's not quite as clean a break as we'd hoped – 'Rotting away never felt this safe' – all delivered in his melodious, appealing tones. The triple time signature adds a lovely swaying quality to his gentle melodies, too.
The production is pleasingly unexpected, with a rolling, bell-like riff, cavernous drums, and even a touch of some cinematic brass. There's still Sapienn's characteristic layered vocals and harmonies, but the whole track has a jangling, echoing quality – despite the sweetness, there's a touch of the unearthly, almost sci-fi edge. Fans of the eclectic and genre-blending will find plenty to enjoy here. It's a rich and satisfying piece, with enough interest for multiple listens – another solid step for Sapienn.
Discover more from Sapienn
Words Eden Tredwell