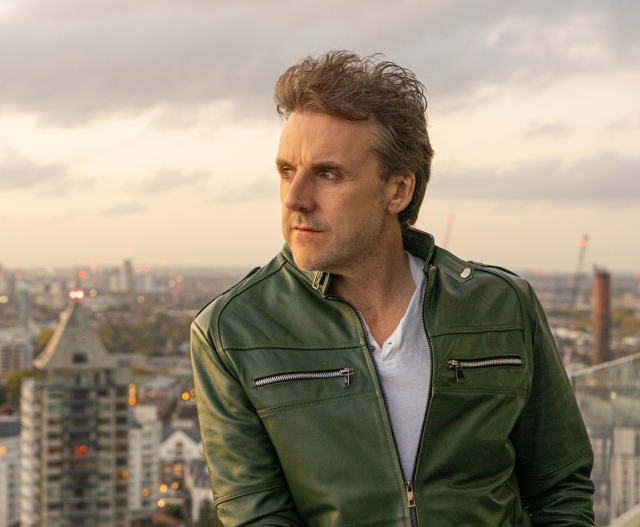 Keelan X Unveils a Vibrant Sonic Canvas with new single 'Fresh Paint'.
Keelan X – Fresh Paint
Following the triumph of his previous releases, Keelan X introduces another captivating synthpop gem in the form of Fresh Paint.
Originating as a founding member of the Irish band The Marigolds, Keelan Cunningham experienced a sense of disillusionment with the music industry after the group's dissolution. A decade passed without any musical pursuits, but the 2020 world pandemic became a turning point, offering Keelan the chance to reignite his creative spark.
During this period of musical dormancy, Keelan delved into the realms of synths and drum machines, shaping a distinctive sound that draws inspiration from contemporary artists while infusing his own unique flair into synthpop. The culmination of this exploration resulted in the birth of the project now known as Keelan X in 2021.
Since adopting this new moniker, Keelan X has garnered thousands of streams and earned recognition from numerous music outlets, including Amazing Radio, Hot Press, RTE 2XFM, Sunday Times, and Synthpoplover, among others.
Barely four weeks after his last single, Keelan treats his audience to a mesmerizing new release titled Fresh Paint. This song delves into themes of love, self-discovery, transformation, and the intricate dynamics of relationships, all wrapped in cryptic lyricism.
Further elaborating on the inspiration for this song, Keelan explains:
"The song title was inspired by a documentary that I was watching one evening on the telly about the Royal Family; the pervasive smell of freshly painted walls everywhere they went. The song's lyrics cryptically allude to life scenarios and the painting over of our emotional landscape quickly before we deftly hop onto the next scenario…a pervasive cover-up operation!". – said the artist.
The creativity doesn't stop at the lyrical content; the production itself is worth praising. With a dense wall of synths and an infectious hook, Fresh Paint transports listeners on an auditory journey reminiscent of the nostalgic sounds of the 80s.
"Fresh Paint is an auditory odyssey through the imaginative mind of Keelan X, impeccably performed and irresistibly catchy."
If you're captivated by what you've heard, mark your calendar for The Keelan X Band's debut headline gig at The Workman's Club Cellar on November 26th. Don't miss the chance to experience the magic live!

Discover more from Keelan X
Discover more on RCM
Words Javier Rodriguez