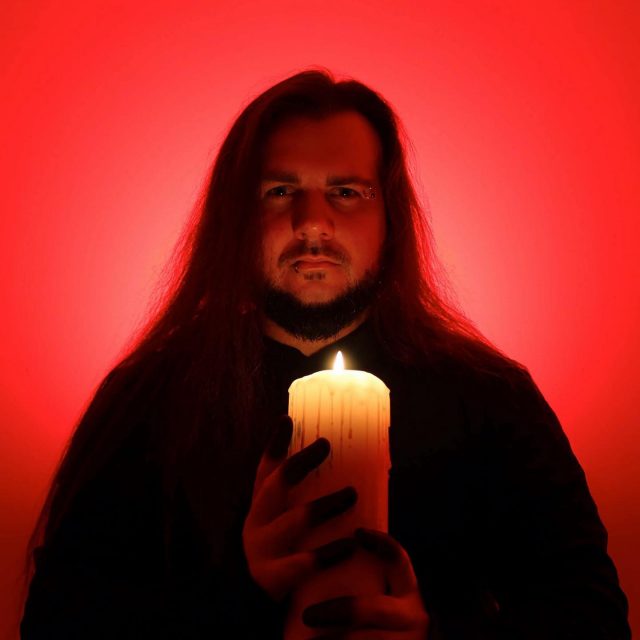 Don't forget about the metalheads – they show up everywhere! I can't count the times I've met some seemingly mild-mannered data analysts and found out they used to be a regular in the mosh pit. The same goes for musicians, more than one has done some time in a metal band, and the same goes for Sapienn.
Sapienn – Exit Scene
Back with his latest release 'Exit Scene', he's long left his metal roots behind in favour of a heavily layered rock sound with an upbeat groove.
Sapienn is the solo project of Glasgow-based singer-songwriting Scott Simpson and has garnered attention over the last few years, earning radio play and festival appearances.
'Exit Scene' is an infectious funk-rock jam that serves as a psychological pep-talk for Simpson, and us all.
His lyrics have a downbeat self-deprecation to them – 'I'm standing at the edge of my own ego…witness my despair' – delivered in his smooth, deliciously layered vocals and contrasting to the upbeat groove of the song. They express frustration and optimism in turn, for while 'wits only get you so far', he concludes that 'When you find something worth it, just take it.'
The song begins with dreamy delayed chords, before kicking into a shuffle groove. The bassline leads the way, showing Sapienn's skills, with a driving beat and skittering woodblock. Add to that some lush harmonies and some sounds that border on the 8-bit at times, and it's got an irresistible charm. Sapienn continues to showcase his distinct identity as an artist, and hopefully, it brings him much well-earned success.
Discover more from Sapienn
Discover more on RCM
Words Eden Tredwell