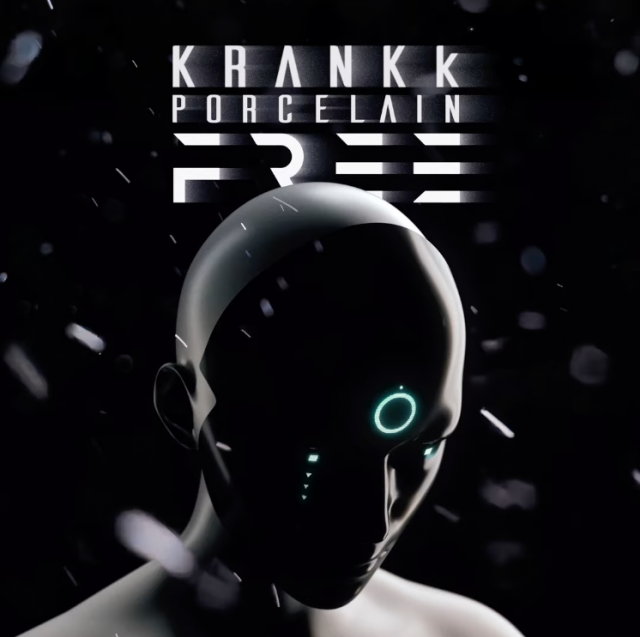 KRANKk Club Version of 'Free' by PORCELAIN will leave you swooning.
KRANKk x PORCELAIN – 'Free' Club Version
When you run a music blog there are certain artists you like to keep tabs on, and news of a new release genuinely sets the pulse racing. PORCELAIN is one of those artists. Avid readers of Right Chord Music will know we've been there since the start of the PORCELAIN journey and we remain enthralled by their future soul and neo-trip hop sound.
This is the first of two releases from PORCELAIN. This Club version will be followed by the original PORCELAIN mix plus some special remixes.
An air of mystery continues to surround PORCELAIN with mannequins deputising for band members on their cool Instagram feed. This enigmatic music collective is slowly amassing a cult-like following with tastemakers and music royalty including Joe Smooth, Jumpin' Jack Frost, Armin Van Buuren and even Mick Fleetwood quick to lavish praise on their music.
"Truly amazing! It's like soul music from outer space" – Mick Fleetwood
Now hotly fancied Belgian trio KRANKk have come on board to collaborate on new single 'Free'.  KRANKk deliberately set out to blow a new wind through electronic music. Their music immerses listeners in a giddy twist of electronics and live instrumentation. Keyboardist Aram Abgaryan, drummer Thomas Geysen, and guitarist Willem Heylen met at the Royal Conservatory in Antwerp, where they bonded over their love of electronic music. Their futuristic music respects what came before, drawing inspiration from the classics of Burial or Kode9 + The Spaceape. Fans of Massive Attack and The Bug will find plenty to enjoy in their reworking.
'Free' contains everything we've come to love and expect from a PORCELAIN track, with those trademark icy cold soulful female vocals which seem to hit at a deeper frequency. This is not just music you hear, but music you really feel.
'Free' simmers enticingly like a pot on the stove with the occasional bubble of energy. It's a track to be played as the sun sets or the sun rises on a Greek Island hopping adventure. Utterly sublime.
Discover more from PORCELAIN
Discover more from KRANKk
Discover more on RCM
Words Mark Knight