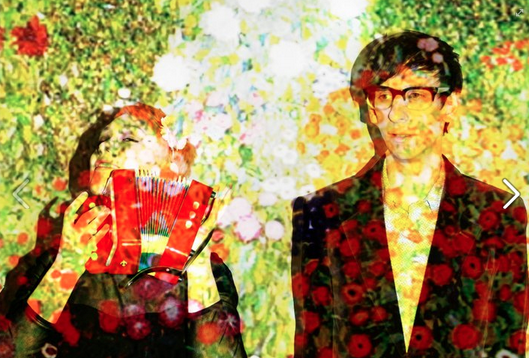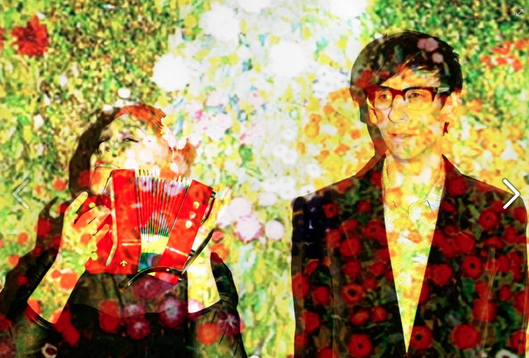 There is just so much amazing new music caressing our ear lobes this week. To avoid missing anything out, here is a round-up of the very best music extracted from the black hole, which is the Right Chord Music inbox.
[soundcloud url="https://api.soundcloud.com/playlists/2333475″ params="show_artwork=true" width="100%" height="450″ iframe="true" /]
1. High Highs: Once Around The House
We fell in love with High Highs last year, when their debut EP stopped us in our tracks with its soaring harmonies and lush instrumentation. Now they are back, the blueprint is the same, when it's this good why change it. If you love Fleet Foxes, you'll love High Highs. This is the lead track out now, from their new EP expected out early next year.
[vimeo]http://vimeo.com/47556323[/vimeo]
2. Strangers: Safe/Pain
Our most recent pick for our First Signs Of Love (FSOL) feature. It's a stunning slice of electro pop goodness. It's also worth checking out their inspired cover of Haddaway's What Is Love
3. Osian Rhys: Long Time Gone
Welsh folkster Osian Rhys delivers a stunning debut single. You just have to hear this. Imagine a tender John Lennon hymn with a welsh accent. Another former FSOL featured artist. It gets better with every listen. It's out on the 24th August, put this date in your diary.
4. Wax Fingers: Bauhaus
A former Right Chord Music Band Of The Week, Wax Fingers return with 'Bauhaus' taken from the Tender EP. [Out now] The video has to be watched to be believed. It hooks you in, and delivers a chilling conclusion. Try taking your eyes off this one.
[vimeo]http://vimeo.com/46588980[/vimeo]
5. The Paper Shades: Where You Lay
After watching the video for Bauhaus restore you inner calm with this beautiful indie folk interlude from The Paper Shades. Where You Lay is the lead single from their new EP of the same name. [Out now] Here is the video.
[youtube]http://www.youtube.com/watch?v=3VVIyQopnLI[/youtube]
6. MyLyricalMind: Drop Me A Line
As much as it may hurt, it is always better to know when the love you're clinging to is over. Now take that moment and translate it into a beautiful song with frank lyrics, acoustic strums and soaring strings. The ultimate break up song? You decide. Another stunning former FSOL pick.
7. Labyrinth Ear: Urchin
Labyrinth Ear are a London-based duo who are currently uniting the blogosphere with endless glowing praise. Based on this track it's easy to see why. Dreamy female vocals over twinkling beats. This track is out now, and will feature on the forthcoming album.
8. Tony Njoku: The Colour Two
When we first discovered Tony Njoku we honestly didnt listen to much else. His hauntingly beautiful track, All My Life was featured on FSOL 20 and became a firm favourite. Now he is back with his debut four track EP 'Bassic.' Until we get the chance to write a full review, here's a taster of the EP. 'The Colour Two' [Track 3 on the EP] it's an exciting fusion of distorted drum loops and synths. Imagine a film score to a modern urban thriller and you may just arrive here. Do yourself a favour and download the EP today.
9. Courts: Roll For The Sun
Ok we've taken a slight liberty here, this is an oldie (ish) but a goodie. Hopefully when you hear Courts you'll hopefully forgive us.  Roll For The Sun is taken from their debut EP 'No Knowledge No Heart' which was released last October and is still available for FREE at their BandCamp page. Their fusion of hip-hip and indie funk sets them apart. We're addicted to Courts…again.
[youtube]http://www.youtube.com/watch?v=sXs957KB0e4[/youtube]
10. Turtle Giant: We Were Kids
Our latest Band Of The Week, Turtle Giant deliver an energetic and cultured mix of highly engaging indie . This track is taken from their 'All Hidden Places EP. It's one of our favourite new releases of the year by some distance.
11. Swearwords: Bullet Blue
Taken from their second EP The Central Standard, this is Bullet Blue from Swearwords (who may just be our next band of the week) So until then listen and enjoy.
12. X-Phaze: Takeover
Sent to us via our SoundCloud DropBox, (yes we do listen) this track caught our attention for it's sheer power, and self confidence, it just makes you want to bounce. Btw X-Phaze is only 16! Here's the brilliant trailer. We suggest you do what they say, and share this track everywhere it deserves a far bigger audience.
[youtube]http://www.youtube.com/watch?v=Opy1rpIBdh4[/youtube]
If you want your music featured on the blog click here