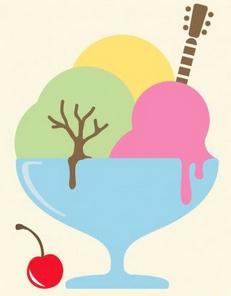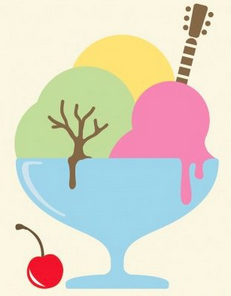 Next weekend sees the 12th instalment of the Summer Sundae Weekender. The 7,000 capacity festival hosted in the grounds of Leicester's De Montfort Hall. The festival now boasts an impressive five stages of the alternative music. Favorably described by Steve Lamacq as "The Grandson of Glastonbury."
From the very start back in 2000 this festival has offered consistently strong 'alternative' programming. Back then it was Morcheeba and Lampchop, this year it welcomes Olympics anthem tunesmith Katy B, new kid on the block Lianne Le Havas, Sheffield scenesters Reverend & The Makers, and Ocean Colour Scene to prove without doubt that Mods do still rule.
However, the joy of this festival much like Glastonbury is to truly be found on the festival fringes, discovering the most exciting new musical talent. With our own The Daydream Club opening the festival's mainstage on Saturday (with added strings) here are three new artists they suggest you check out.
The Daydream Club – Neon Love Song
[youtube]http://www.youtube.com/watch?v=N-va_0_waeM&list=FLdILfxZS7au-UjKmpWT09dQ&index=0&feature=plcp[/youtube]
The Daydream Club's Picks For Summer Sundae
1. Jake Bugg – Nottingham lad who we met through the BBC Introducing circuit. He writes great music (very Bob Dylan/'Tallest Man on Earth'-esque) Stand out track for us has to be "Lightening Bolt", it's got amazing energy.
Jake Bugg – Lightening Bolt
[youtube]http://www.youtube.com/watch?v=fY0oPg1h8fQ[/youtube]
2. The Staves – Three sisters from Watford who write beautiful acoustic music with soaring harmonies. We love the subtle hints of synth on the new track "Mexico".
The Staves – Mexico
[youtube]http://www.youtube.com/watch?v=hYV0Wp0MdZ4[/youtube]
3. Bowerbirds – A brand new discovery for us and who we are most excited to see live. Check out the video of "Overcome With Light" and "Brave World" filmed with North shore sessions. Not your obvious American folk music, it's even better!
Bowerbirds – Overcome With Light
[youtube]http://www.youtube.com/watch?v=fijyCMF9D80[/youtube]
For further festival information including the full lineup visit The Summer Sundae Weekender website here.