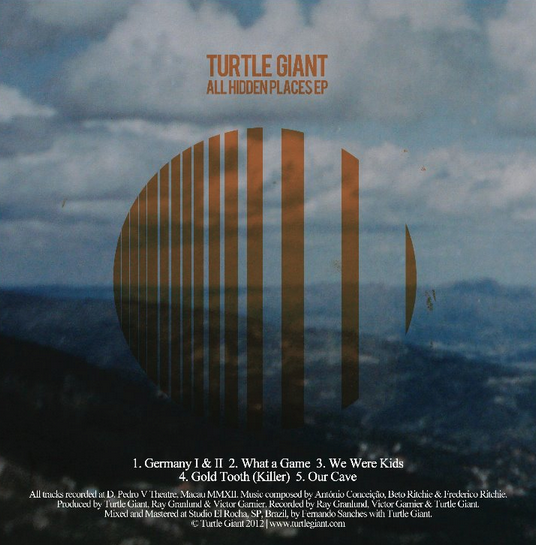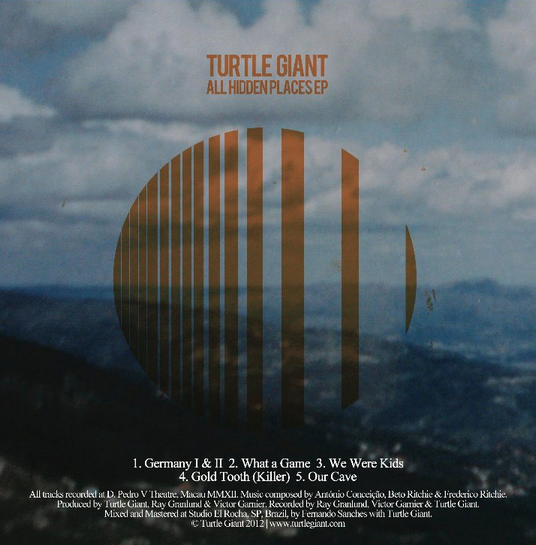 After forming in Sao Paulo a mere 3 years ago, Turtle Giant have become a fast-growing and perfectly oiled machine. The trio, having spent years touring Asia, South America and Europe with their last offerings, are back with a brand new E.P. 
[soundcloud url="https://api.soundcloud.com/tracks/53181845″ params="show_artwork=true" width="100%" height="166″ iframe="true" /]
The EP 'All Hidden Places,' will be the bands third studio release and boast 5 beautifully written songs. Out on 18th September, the E.P is a modern masterpiece of original musicality. The haunting vocals and rich guitars that embrace every song, make it a summer must-have. 
The E.P's opener, 'Germany I & II' is an epic 7 and a half minutes long and starts the album with an abundance of style and emotive beauty. 'Gold Tooth (Killer)' is a stand out song from the E.P. Starting with a gorgeously lush guitar melody, which is soon met with a heavy sumptuous drum beat, the song is texturally thick in sound. With a velvety richness to the vocals, the song is by far the most interesting and musically stunning song on the E.P. The band, being best known for their beautiful lyrically, have not disappointed with their new release.
Turtle Giant are the masters of poignancy. Stunningly deep, sensual lyrics lace their guitar laden songs. Their mellow classic rock sound, along with their hypnotic verses makes their unique sound unforgettable.

The first single due for release from the new E.P is 'We Were Kids.' The song offers an eclectic mix of styles from upbeat indie to folk-rock, with many a sing-along moment. With sounds that echo The Drums' 'Portamento' album, Turtle Giant certainly are on the right lines for getting the attention they deserve. Full of different styles and extensive sounds, 'All Hidden Places' is one to listen out for.
[youtube]http://www.youtube.com/watch?v=ccUKqCT02O4[/youtube]

Proving themselves as the kings of modern indie, Turtle Giant bring something different to the Indie rock table. Changing your ideals of what music should be, with a beauty and an ease that shows them as masters of their genre.
Jen Grimble