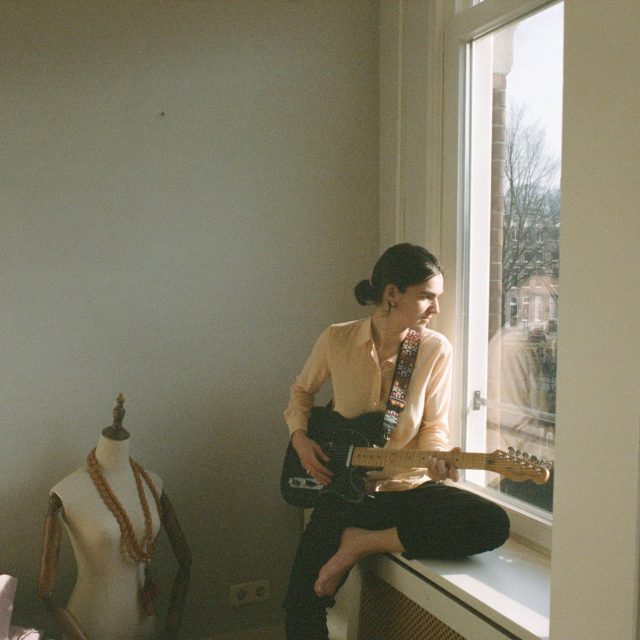 Sit back with your eyes closed and let Naomi Pacifique's delicate tune 'The Sea Is Coming In' carry you away, just like the tide.
Naomi Pacifique – The Sea Is Coming In
'The Sea Is Coming In', by Amsterdam-based singer, Naomi Pacifique is a sweet, heartwarming song about yearning for intimacy. The single is built around Pacifique's sultry mermaid-like voice, whispering her (not so) secret desires into the air. Seamlessly blending into the background guitar-strumming, her breathy love declarations seductively echo through the dreamy atmosphere.
The production is relatively stripped-down, but far from sober, as every single sound is carefully crafted to echo, fill the room, then gradually fade away. All is fluid, much like ripples on the water surface, spreading through the sea foam, as she revisits her memories of the quick contact they have had
"Remember our hands? how quickly they found each other"
and dreams about so much more that is yet to come…
"I want to be back in the rocks, nestled there"
This is the perfect soundtrack to indulge in some lovin' by the sea at sunset.
The music video was shot in San Sebastian, Spain, where the singer claims the inspiration for the song came from. It mirrors the introspective, sensual feeling of the track, with Pacifique sitting on the sand and calmly contemplating the tides.
"The sea is coming" is the lead-off single of Pacifique's upcoming album and is planned to be the first in a string of three releases off the set due this year. The full album is set to be released in early 2023.
Discover more from Naomi Pacifique
Discover more on RCM
Words Fernando de Oliveira Lúcio