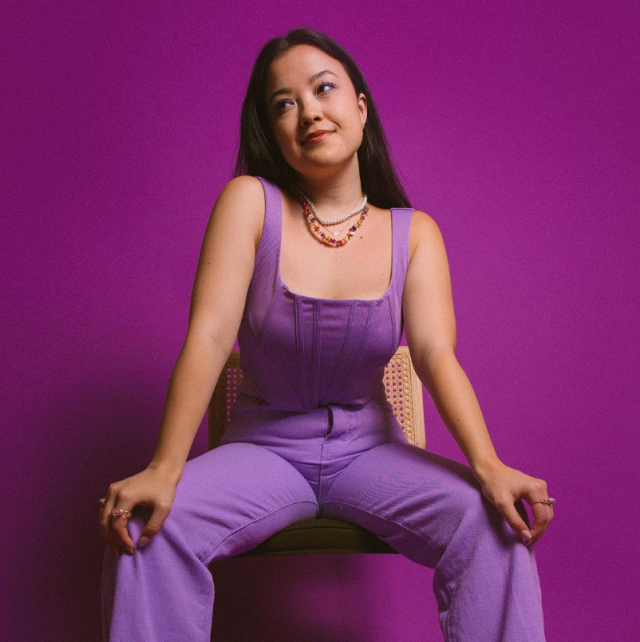 Welcome to the Music Review Mixtape. In this feature, RCM staff writer Javier Rodriguez provides a round-up of the best new music submitted to our website. Today he introduces 6 new artists, with a short, snackable music review.
The Cookie Jar Complot unveils the delicious opus 'Cookies'
The story of this peculiar duo from Luxembourg started more than ten years ago, with Sven (guitarist) and Gilles (drummer) going on and off crafting music that unfortunately never left the rehearsal space, however that changed after a vocalist-based project that inspired these two performers to get back on action, honing their skills with mind-blowing compositions that fall in the realm of Post Rock and Math Rock.
Following the release of their acclaimed EP Caviar Capital and the subsequent singles NEO and Sweet Dreams, the next step comes in the form of Cookies, an instrumental masterpiece that exhibits the expertise on drums and guitar of this pair, Gilles drums add an immeasurable boost of adrenaline, while Sven's guitar passages are rich and colourful, the many intricate and exciting patterns feel ecstatic and grant this piece with a distinctive flair even for a genre as versatile as Post Rock can be.
Overall listening to this jam is as satisfying as eating a jar full of cookies all by yourself (yeah, I know, that was a bad pun, but that doesn't make it any less true, right?).
Discover more from The Cookie Jar Complot
The Hybris unleash their 'Silent Violence'
Covered in an aura of mysticism, The Hybris is an alternative rock trio with an international flavour, hailing from Nice, Los Angeles, and Cologne. Luckily for this group of friends, the distance has only added more lore to the mythos of this uncanny outfit.
Comprised of three talented musicians under masks, they perform as the characters Ringo Rabbit, Beanie Bison, and Malcolm Mandrill, with their true identities remaining a well-kept secret.
Silent Violence is the first single off their debut album Music, Vol.1, this track is a stone cold Rock banger with attitude, delivering a stunning hook that feels like the most satisfying slap of sonic aggressiveness straight to your brain, thanks to its emphatic lyrics and marvellous performance.
In a world where the presentation counts more than ever, The Hybris has capitalized splendidly on this department, making them an act worth your time.
Discover more from The Hybris
Moses Mikheyev celebrates love with 'Black Sky, White Moon'
Making a slight change of gears into his usual prog sound, L. A singer, songwriter, and novelist Moses Mikheyev has premiered his newest offering Black Sky, White Moon, a beautiful folk-oriented song that focuses on a personal experience in Moses' life regarding a girl he fell in love with a couple of years ago.
Such strong emotions needed an equally intense production, a requirement flawlessly achieved by this performer. This melody starts softly with Moses' deep voice and the chill acoustic guitar riffs, evoking that sensation of walking on clouds while being in love, erupting in the second half with solid drums and bass, accentuating that sentiment exponentially. If you need a song to dedicate to that special someone, Black Sky, White Moon is what you've been looking for.
BSWM will be part of the upcoming album I Only Have A Hundred Years To Love You, the debut record for this multifaceted artist.
Discover more from Moses Mikheyev
Tarn PK wishes to find a 'Simple Love'
Our next stop takes us to Wellington, New Zealand, the homeland of a familiar name in the RCM ranks. Tarn PK is a musician, producer, and songwriter with several achievements on his record, having thousands of streams on Spotify, thanks to extraordinary singles like Serenity and Cheap Ecstasy, as well as his well-received EPs Fantasy (2019) and Monarch (2021).
After such an overwhelming response, Tarn has opted to explore new sonic frontiers, not shying away from experimentation, his newest offering Simple Love follows in the steps of his previous single Street Noise by adventuring himself into the lands of Hyper pop and Electro pop once more.
Tarn's distorted vocals add even more texture to the layered effects, creating an artificial atmosphere that contrasts magnificently with the idea of just wishing love was simpler.
With such a level of production, it's safe to say that this jammer is anything but simple.
Discover more from Tarn PK
Kabinett announces 'Mackie's Comin"
Germany's five-piece Kabinett has dropped their fifth gem of the year Mackie's Comin', a short and sweet Indie-Rock piece with a  captivating story behind it. Inspired by the fictional character Mackie Messer created by the German poet Bertolt Brecht almost 100 years ago, this tune thrives by turning one of the cruellest characters into one of the most infectious earworms you will hear this year.
This musical work has all the ingredients to become your new favourite Indie hymn, featuring two and a half minutes of tight drums, an oddly pleasing bass line, killer riffs, a contagious synth, and the cherry on top, a stellar vocal performance courtesy of Josê Sommer.
Mackie's Comin' is the final release before Kabinett's debut EP Not About Us, which is a perfect way to close what's been 2022 full of great moments for this quintet. We hope this is just the beginning of great things to come for this terrific act.
Discover more from Kabinett
Grace Power displays vulnerability on 'Break Me'
Our final guest for this edition of The Music Reviews Mixtape is an exciting newcomer making her official debut. Grace Power is a multidisciplinary artist from Los Angeles with a knack for honest and upfront lyrics. Her hard work and talent have taken her to perform at remarkable stages like The Carnegie Hall and Polish Cathedrals.
Her single Break Me is a tender pop track emphasizing the need to overcome any anxieties and insecurities that might come while falling in love, this concept gets illustrated through heavenly synths, an enchanting chord progression, and a gorgeous harp arrangement blending astonishingly well with the chorus. All these elements tie in with the lovely lyrics, an asset that arguably is the strongest component of this composition, showcasing Grace's formidable skills as a songwriter.
Grace Power has made an impactful statement with her first delivery, producing a song that will have even the most exigent listeners asking for an encore.
Discover more from Grace Power
Discover more on RCM
Words Javier Rodriguez