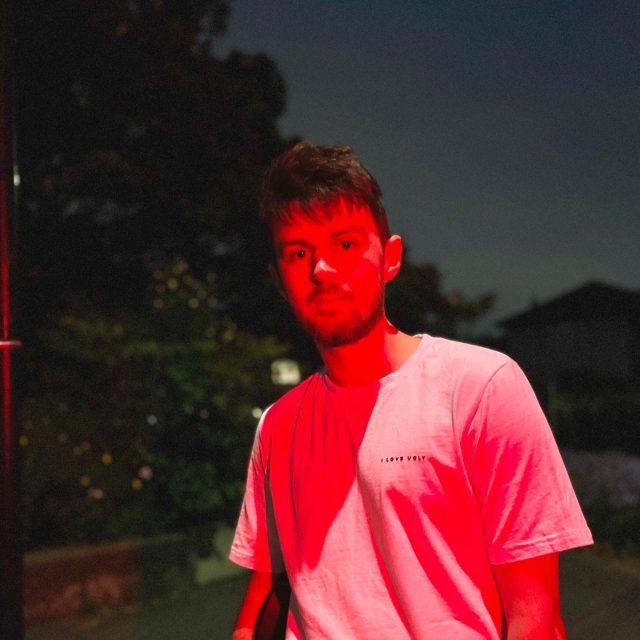 Genre is increasingly dead, and I, for one, shall not weep at the funeral. With the rise of mood and moment themed playlists, there's no need to musically label yourself anymore. This is just as well because it'd be pretty difficult to label Tarn PK's latest release 'Street Noise', but don't let that put you off – it's a lovely one.
Tarn PK – Street Noise
Tarn PK is a New Zealand based artist, producer and songwriter, and seemingly comfortable in his identity – with two EPs already under his belt, he is keen to explore his sonic possibilities with the next one.
"Street Noise is a disorienting yet intimate glimpse into his mind, acoustic sounds and hyper pop influences blend into a hypnotic track."
The distinctive lyrics describe the monologue of a disordered mind – "next thing I know it's October" – with touches of the surreal – "don't mean to ignore ya, all that I ask is utopia" – but it ultimately seems like all that's needed is peace, as the titular refrain states, "I can't block out this street noise, but I wish I could." PK's vocals are sweet and wistful, though often filtered and distant, giving the whole track a blurred feel, as if viewing it all through a smeared lens.
The production is highly creative and constantly shifting. It combines pulsating, deep-water synths with mellow acoustic guitar lines, with sharp glitching sounds that become more and more frequent as the track progresses, as if the mental state is deteriorating. For a single with so much going on, it still remains highly listenable and full of identity. An artist worth keeping an eye on.
Discover more from Tarn PK
If you like Tarn PK you might also enjoy Dean Parker 
Discover more on RCM
Words Eden Tredwell