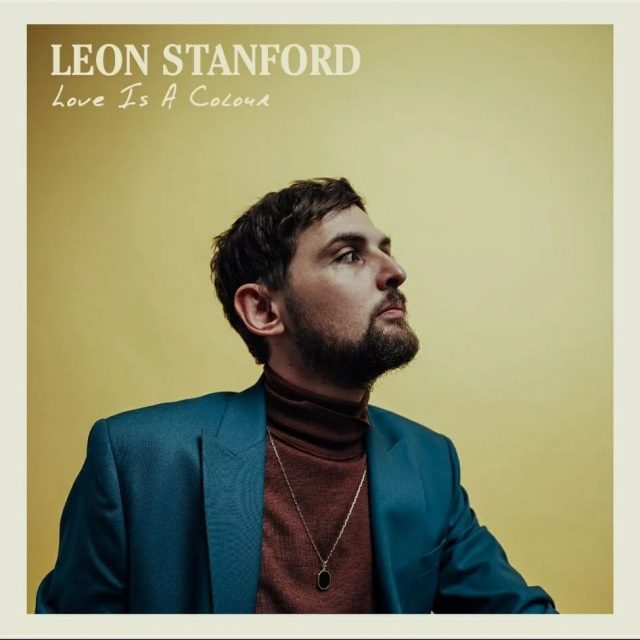 'Love is a colour, happiness is one too' goes the titular refrain of Leon Stanford's 'Love Is A Colour'. An interesting statement (I think love would be a very pale yellow, personally) and one that makes all the more sense when you learn that Stanford has worked as a painter-decorator. There's a definite charm to this interior-design take on love and loss.
Leon Stanford – Love Is A Colour
Leon Stanford is a Welsh singer-songwriter, also of the critically acclaimed band The People Poet. Focusing on his solo work the last couple of years, this latest track "Love Is A Colour' comes as a single from the EP of the same name.
'Love Is A Colour' is a modern soul storyteller track, with shades of sadness but ultimately as warm and comforting as an old easy chair.
Stanford narrates the tale of a woman going through loss, who stares 'blankly at the wall' and 'looks for new beginnings' and is rewarded by the end with the bloom of love returning. The lyrics have some lovely imagery – 'spring begins to speak' – combined with a self-deprecating cynicism – 'these days I think only about the ones we lose'. Stanford's voice is easy on the ears, crooning through this song with some sweet high notes thrown in as well.
The production is grounded and nicely understated, with soulful piano and touches of bluesy guitar, gentle percussions and the sort of sweet female backing vocal 'oohs' that never go amiss, in my book. Fans of modern artists like Paolo Nutini as well as older ones like Bill Withers and Joan Armatrading will find pleasingly familiar ground here. An easy listen from an artist confident in his identity.
Discover more from Leon Stanford
If you like Leon Stanford you might also enjoy AHI
Discover more on RCM
Words Eden Tredwell