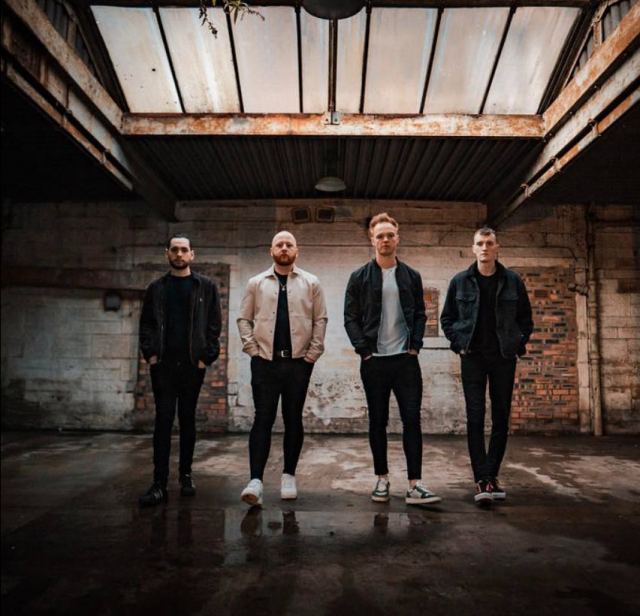 Discover New Town's euphoric indie-rock anthem.
New Town – 'Twenty Something'
So many stories are focused on that elusive period of time you spend as a twenty-something. Supposedly young, free, careless, and beautiful, it's often held up as a golden age – but it's not like that for everyone. New Town offer a more mixed, and perhaps more realistic take on your twenties, with their track called – what else? – 'Twenty Something'. 
New Town are a five-piece guitar-focused band hailing from 'the rain-sodden streets of Glasgow'. With some promising playlists and support slots, they're looking forward to a calendar full of gigs, no doubt including this latest release on their setlist.
'Twenty Something' is a euphoric indie pop-rock anthem which contrasts the lows of young adulthood with its joyful sound.
The conversational, effective lyrics describe a life that has grown stagnant – 'The clocks, they keep on turning and I'm still here' – yet still retain a certain wryness, noting 'I get by with just my humour'. There are plenty of sing-a-long moments, with an anthemic chorus and 'oh-woah' hooks. The melodies are solidly crafted, and delivered with satisfying harmonies and uninhibited lead vocals. 
The production makes the most of those crashing guitars, with thrilling solo lines and an epic, stadium-ready sound. They can overpower the vocals at times, but it's nothing a mix won't fix. The tight drums hold it together, and you can really tell that this is a track that will be very effective live. There's a slightly retro tone to it, reminiscent of acts like Bruce Springsteen and The Killers, but nothing that's dated. If you're looking to yell out some of your angst to a big guitar track, look no further.
Discover more from New Town
Discover more on RCM
Words Eden Tredwell