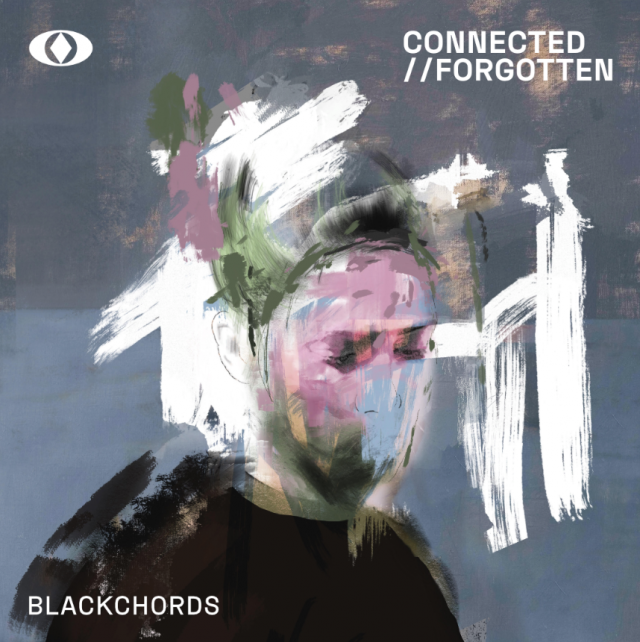 Blackchords return with Connected // Forgotten their third studio album and it's a wonderfully heady mix of swooning introspection, joyous liberation and worldly frustration.
Blackchords – Connected // Forgotten
Read our track-by-track review of the new Blackchords album, It's the Melbourne quartet's first album release in 9 years and it's well worth the wait.
More Than You Will Ever Know
The opening track More Than You Will Ever Know sets the swoon counter high, it's a dreamy account of love and admiration, and when the strings rush in, there are delightful touches of Nick Drake's debut Bryter Layter. What better way to start!
From a beautifully gentle introduction, Connected // Forgotten now begins to fire. Blackchords have always been capable of shifting from downbeat introspection to high-energy, passionate indie and on their second album A Thin Line, there were glimpses of a more expansive electro-fused sound on tracks like Sleepwalker. But on Connected // Forgotten it feels like all of those influences and ideas have come together in one utterly coherent collection. This feeling is perfectly demonstrated on the next four tracks which feel like the heart-beat of the 'connected' part of this album.
Trawler
We've eulogised about 'Trawler' before on this blog. It's up there with the best things Blackchords have ever released. Combing funky guitar and disco-infused bass lines, it feels like the band has been digging in crates of early 2000s French-house vinyl. It's easy to see why 'Trawler' was a finalist in the 2022 International Song-Writing Competition.
"Blackchords have pulled off a rare trick in creating an introspective banger."
Mystified
One of five previously unreleased tracks on the album Mystified picks up where Trawler left off, it's an oh-so-cool, indie disco floor filler and when the track hits the 3min mark there is even time for a crunching guitar solo that elevates the whole piece to another level and nods wonderfully to the bands earlier releases like Diplomat. 
Shadows
Shadows is beautiful, and I mean utterly beautiful. This very much falls into the 'Connected' theme of the album. It talks of recapturing lost love and rekindling what was once great.
You were right here beside me, you took my shadow, led me home."
Unending Stream
One of many standout tracks on this album you won't want 'Unending Stream' to ever end, and when it does it's very easy to hit repeat. Structurally it's clever, with the crescendo in the middle and an outro that sounds like it could be an intro. This all serves to perfectly communicate the idea of an 'Unending Stream.'
Its dreamy intro introduces us to the lyrics 'Connected but Forgotten' and at this point, you realise this track is a key cornerstone in the creation of this album.  This track has everything, muscular biting guitars, introspective lyrics, sublime synths and a swell that threatens to melt the space between your ears. Fans of Pink Floyd will enjoy this.
Bonne Berceuse
It would be easy to dismiss 'Bonne Berceuse' as filler, but it's so much more. Translated from French it literally means a housemaid, girl or woman who rocks a cradle or a lullaby. And that's exactly what it is, a beautiful lullaby or meditation that wonderfully connects so many of the sleep references that run through this album.
Remember this album was written and recorded throughout the lockdown and the undertones of anxiety, stress, disconnection and isolation are never too far away. It perfectly frames the second half of the album.
No Place To Be
No Place To Be is an open letter of apology to our children and the children of the future. It gently seethes with anger and frustration at those in power who have continued to prioritise personal gratification over choosing to do the right thing for our planet. If the first half of the album was 'Connected' we have now reached 'Forgotten'.
Through The Windows
Talking about Through The Windows lead singer Nick Milwright explains…
"As the pandemic was rocking the world, everything was thrown into disarray. Disconnected, Lost, Stressed, and Chaotic. No one knew what was going on or what was going to happen. It brought to the surface many cracks that were always there but somehow we ignored them. The song is the juxtaposition between the world that we once knew and the relationships we had falling apart. We could only watch from inside our apartments or through the windows of our smartphones. But it was too late… We took things for granted and we thought we could take advantage for far too long. Somehow we have another chance, I hope we have learned."
Liminal Spaces
Much like Bonne Berceuse before it, Liminal Spaces serves an important role on this album. A liminal space is a place of transition or an eerie space between worlds. The track serves to take us away from the world that has been created during the album. It provides us with an opportunity to pause and forget where we are, to wander aimlessly in this liminal space and fall into our imagination before coming back around and being back in the room.
Wide Awake
So often bands choose to end albums with an epic, meandering ramble, you know the ones with an extended guitar solo or instrumental break that goes on forever and then it all fades out and wraps everything up in a harmonious way.
Blackchords have gone the other way, Wide Awake is stark, awkward and intimate. It feels like it was recorded at 3am under a duvet and seems intent on addressing the elephant in the room. The world is tricky, everything is not fine and we do often struggle. This is both a confronting and comforting message to leave with listeners and it could just be the perfect ending to an album titled 'Connected // Forgotten'
The songs repeating refrain will stay in your head, just like those nights when you lay awake unable to switch off your anxieties or stresses.
"Walking on egg shells
And my friends won't talk any more
Won't pick up the telephone
And I can't hold out for you no more"
Connected // Forgotten is a wonderfully authentic and honest album that perfectly captures the highs and lows of modern living.  Take time to get to know it. The album was produced by Nick Batterham.
Discover more from Blackchords
Discover more on RCM
Words Mark Knight