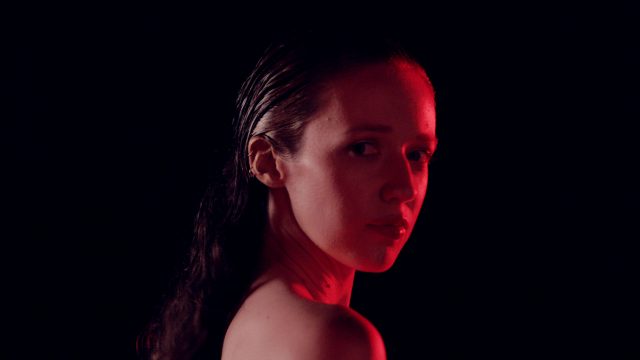 London based duo Rumara herald their arrival with the haunting, synth led single Storm.
Rumara – Storm
"The city is an odd lady/ Who will smile at you today, then devour you tomorrow". So goes a song in a classic musical by Brazilian composer Chico Buarque.
Similar Latin baroque sensitivity seems to run through the veins of this London-based duo, whose name "Rumara" comes directly from the Portuguese verb "rumar", meaning "to move towards".
Except that in their debut single "Storm", they don't seem to quite know what they are moving towards. Instead, the haunting synth-led tune seems to express the point of view of someone who is still roaming through the night blinded by the city lights, in search of a purpose.
A prisoner in a cell made of stone and flashing lights, wondering at what could lie beyond… This is what vocalist Laura sounds like as her voice bitterly wails its way through the dense wall of synthesisers and strings.
A choir occasionally rises like mist, accentuating her funereal melancholy while seeing her time run out, trapped in this city, which at the same time, may well be all that is keeping her safe. "I can hear the stones saying/ Is this a kingdom of your own/ Or a paper thin membrane/ To shut out the bright light of the unknown", she murmurs contemplatively, wondering which path to take.
Time is precisely kept by a beat in the background, like a pulse or a doomsday clock, which gets confused with the finger snap in the quieter moments. This gives the track an irresistible nihilistic yet danceable quality, perfect for that night when you need some booze and thumping electronic beats to help you philosophise on your pain.
Storm is the first single off Rumara's upcoming EP, which, according to the band, is to bring more "cinematic electronic pop". Vocalist Laura and producer Yujin, both also songwriters and multi-instrumentalists, formed the project in 2019.
Discover more from Rumara
In you like Rumara you might also enjoy Seil Lien
Words Fernando de Oliveira Lucio