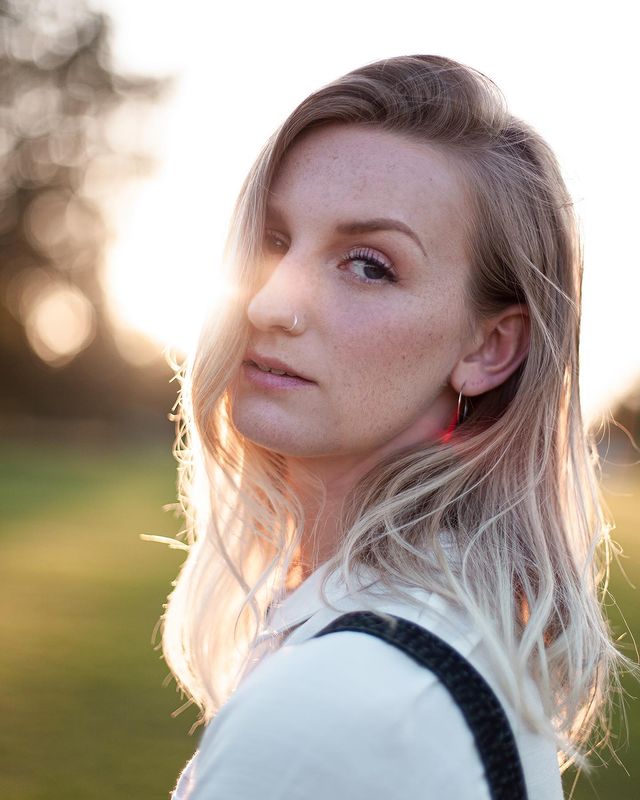 Sometimes, it's the best thing when a song does exactly what it says on the tin. "I haven't left my room today, I woke up pretty late…" begins Chrissie Huntley's 'Me, Myself & I', and the listener will think, 'Ah, this is a lovely lazy acoustic soul tune', and they'd be RIGHT. Revel in it! Wrap yourself up in this song like your favourite old oversized t-shirt, and pour yourself a glass of something cold. Your expectations will be met most satisfactorily.
Chrissie Huntley – Me Myself & I
Chrissie Huntley is a Bristol-based singer-songwriter, relatively new as a solo artist but with an array of experience under her belt, having collaborated with some veteran producers and even put her musical efforts towards mental health campaigning.
'Me, Myself and I' is a golden acoustic soul track, with flavours of RnB and pop, dedicated to taking your time, and taking it easy.
Huntley reassures us that it's ok to have a slow day sometimes, with her sweetly gentle lyrics like 'Kiss another day goodbye, but at least I'm alive…'. She captures the peaceful gratitude of those lazy days that get less and less frequent as we get older – "Maybe I'll buy a new guitar today…now I'm feeling so grateful." There's also a hint of melancholy for a lover who's not there, but she's mostly content to be in her own company.
The star of the track is Huntley's vocals, her fluttering soprano cutting straight to the heart, and swooping through numerous vocal riffs with impressive ease. The production is satisfyingly familiar, with relaxed acoustic guitar, stripped back beats and finger clicks, and those oh-so-dreamy backing harmonies. There's also a nice swell in the finale, with some classic brass and string lines. Fans of modern acoustic RnB singers like Corinne Bailey Rae will find themselves on home ground here, as well as hearing shades of older singers like Minnie Riperton. It's a beautiful, incredibly listenable track, perfect for summer.
Discover more from Chrissie Huntley
Words Eden Tredwell