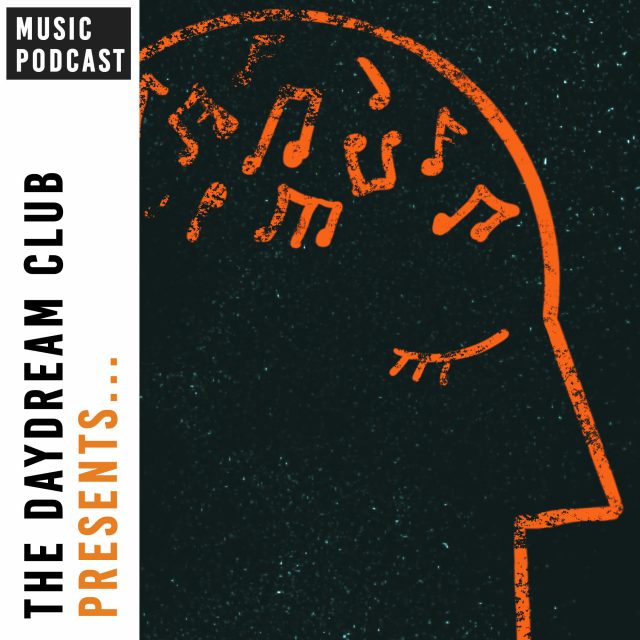 Recommended Listening. Looking for a new Podcast to soundtrack your commute, or walk in the park? We highly recommend The Daydream Club Presents.
Introducing The Daydream Club
Regular readers of RCM will be very familiar with The Daydream Club. Since our inception in 2010, they have been a near ever-present and our most featured artist by a country mile. Their genre-defying catalogue of music continues to delight and enthral and as a blog that champions independent artists, it's hard to imagine any artist that evokes the spirit and tenacity of independence more than The Daydream Club. This duo do everything! From writing, production, photography, artwork, video production. You name it, they do it. Now they have a new project 'The Daydream Club Presents Podcast' and we are thrilled to contribute.
The Daydream Club Presents is a music discovery podcast hosted by Adam and Paula Pickering (aka The Daydream Club). The Podcast covers a diverse range of music featuring the duos influences, personal favourites, talented friends and 'behind the tunes chats' telling the story of their own music. Just like the music they make, expect to hear an eclectic mix of sounds spanning alternative, ambient, electronic, Indie-folk, and experimental.
The Daydream Club Presents Podcast drives revenue for the artists
All the tracks played on the show are taken from the Spotify catalogue, which means every play generates direct revenue for the featured artist. If you like any of the tracks, you can simply add the songs to your own playlists.
Listen Back & Follow The Daydream Club Presents Podcast
Click the play button below to catch up on what you've missed so far, and Follow on Spotify to be informed when new episodes are released.
Right Chord Music Recommends
We were delighted to accept The Daydream Club's offer to contribute to the show. In each episode, listen out for our Right Chord Music recommended track. Our pick will highlight an incredible unsigned or independent artist that deserves to be heard. First up it's the sublime 'Cruel' by MIGHLOE.
Get Involved With The Podcast
​Want to get involved with the show, ask a question or suggest a track? Leave a voice message for the show here: https://anchor.fm/the-daydream-club/message
Discover More from The Daydream Club