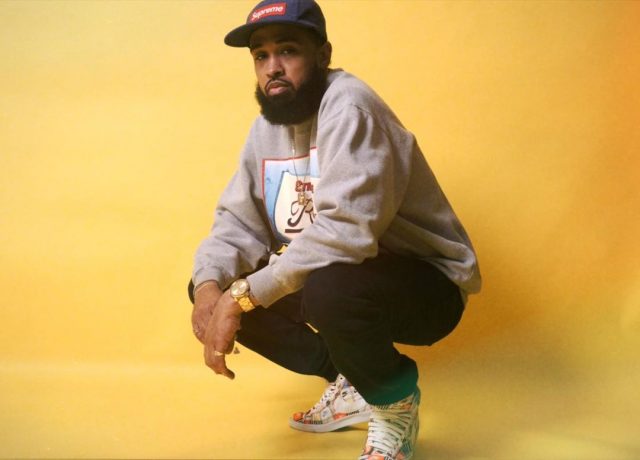 US-based artist Kaz Oliver shows off his signature swagger and charm in his newest single release  'So G u c c i', released alongside producer Tha Audio Unit. The track is taken from the pair's new joint album 'B.O.T.R. (Business On Tha Regular)', and exemplifies how the duo unite their individual skills perfectly. 
Kaz Oliver – 'So G u c c i'
'So G u c c i' is a record that bursts with dynamism, incorporating a mix of pulsing beats and jazz-style melodies, resulting in a stylistic sound that you don't hear often. Lyrically, it aims to uplift listeners, as Kaz Oliver notes, "I wanted to write a song that the people could dance to, recite, and all-around enjoy".
As the track ebbs and flows, we hear Tha Audio Unit's distinctive production come to the fore, as it effortlessly compliments Kaz Oliver's unmatched rap flow and meaningful words. Easy-breezy with a strong old-school spin, 'So G u c c i' is reminiscent of those well loved late 90's hip-hop sounds, and is guaranteed to make you feel good upon the first listen. 
Born and raised in Columbus, Ohio, Kaz Oliver has previously opened up live shows for the likes of Juicy J, Migos and Future. Building on an impressive career in the music industry already, Kaz Oliver is carving out his own lane in the hip-hop sphere, and is making his name known on both home turf and beyond. 
Having racked up over 200k streams on their previous release 'Photo Finish', Kaz Oliver and Tha Audio Unit admirably release their self-written and produced music independently, and are causing some serious waves with their epic collaborations.
Discover more from Kaz Oliver
Discover more from Tha Audio Unit
If you like Kaz Oliver you might also enjoy Charlie Noiir
Words Chloe Hadded