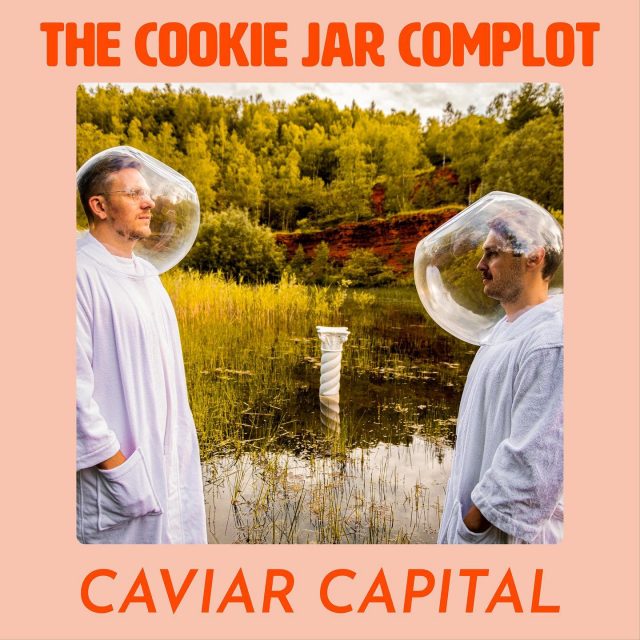 The Cookie Jar Complot are here to entrance you with their instrumental gems on 'Caviar Capital'
The Cookie Jar Complot – Caviar Capital
The Cookie Jar Complot is a unique indie-rock project made up of two close friends from Luxembourg. The pair carefully craft intricate instrumental wonders that will absolutely knock your socks off. Blending rock with splashes of indie, pop and electronica, The Cookie Jar Complot confidently push the genre boundaries to produce a sound that instantly draws you in.
'Caviar Capital' is the duo's newest 4 song EP, Consisting of tracks 'NEO', 'TFO', 'sweet dreams' and 'Tides'. As each of the tracks weaves their own melodic stories, there's an undeniable sense of nostalgia in the sounds they create. Complete with epic guitar solos, pulsing percussion and hints of distortion, 'Caviar Capital' is a sonic masterpiece that consistently keeps you guessing. 
The energy that the duo bring in this EP is utterly infectious and makes you forget that the project is purely instrumental without lyrics. Having the power to tell narratives and move their audiences solely through their instrumental talents is the stand-out selling point for this band, and listeners can feel the heart and soul they put into each of the records. 
Band members Sven Schmeler and Gilles Glesener have been active since 2020, and have worked hard to cultivate their expertise to generate something really special. Birthed from a musical friendship of ten years, 'Caviar Capital' shows off the duo's best qualities and showcases how their eclectic sound has flourished and matured over the years. 
Currently playing shows across Luxembourg to promote their new EP, The Cookie Jar Complot have given their all to the music industry during 2021, which suggests that 2022 will be a very exciting year for them. 
Discover more from The Cookie Jar Complot:
If you like The Cookie Jar Complot you might also enjoy Cravat
Words Chloe Hadded