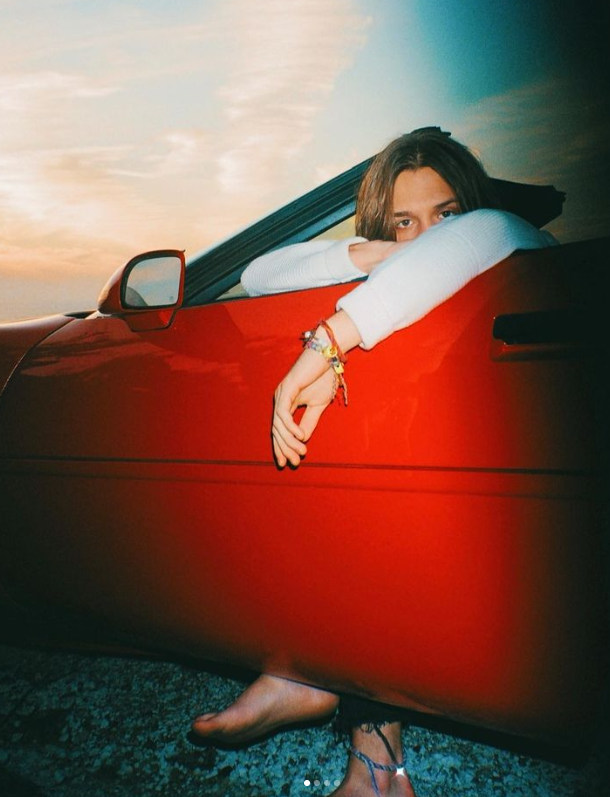 Living in the present and simply enjoying the moment, with endless possibilities for love, adventure, and fun, Around The Sun is the auditive representation of youth during a summer that feels like it would never end, that's what GALASO brings to the table with his brand new track.
GALASO – Around The Sun
Hailing from Austin, Texas, Jacob Galaso or simply known as GALASO, is an alternative pop artist whose music can fit in many different styles like R&B, Psychedelic Rock, Pop, House, and Dance, to name a few. This versatility gives GALASO a very distinctive sound accentuated by his witty lyricism.
Around the sun is the foot-tapping summer anthem you've been waiting for, groovy, catchy, and addictive in the best way possible, driven by an infectious Synth-pop beat, this piece has "made for the dance floor" written all over it.
As far as the inspiration behind it Jacob explains:
"I really wanted to capture that feeling you get when summer has arrived, you're young, crushing on a summer fling and don't care about responsibilities or where things are headed" he also adds: "There's so much darkness in the world, I hope this song reminds people to have fun, be present and forget about the worries of the world for just a moment."
Ultimately, Around The Sun is just the tip of the iceberg, being the first single off Jacob's upcoming debut EP. This record will focus on connecting with audiences and inspiring with the plethora of styles behind it. You should keep the name GALASO in the back of your head because this young performer will give a lot to talk about, hopefully, sooner than later.
Straightforward in appearance, Around The Sun embodies the unique and incomparable feeling of young love thanks to its memorable production.
Discover more from GALASO
Discover more on RCM
Words Javier Rodriguez