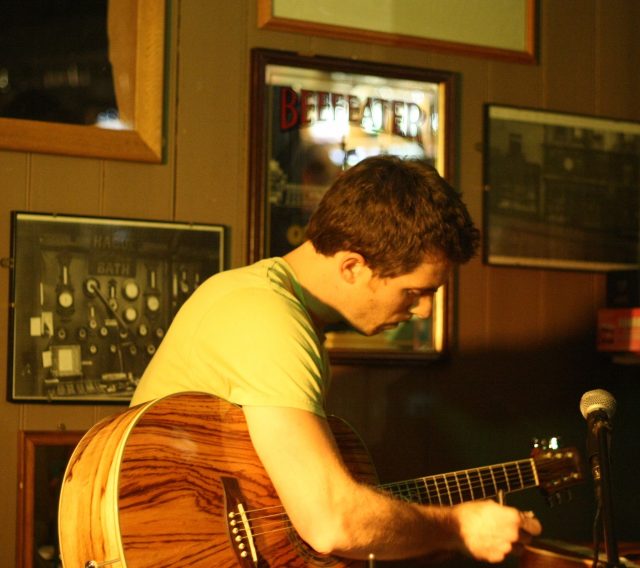 'Why should you have to do things in a certain way?' sings the chorus of Alexander Joseph's latest release, and in the constantly shifting landscape that is modern life, it's a question often in mind. (But then some old-age wisdom still applies, e.g, don't drink orange juice straight after brushing your teeth. Can confirm, bad idea.) There's also a sweet story behind the track, it being one that Joseph wrote over 15 years ago with a former band, and has decided to revive for an acoustic release. We could all use a little of that youthful energy.
Alexander Joseph – Summertime Compass
Alexander Joseph is a UK-based singer and songwriter, as well as a Paralympic coach, and an artist who's shown his love for covers, remixes, and reworkings of his songs.
'Summertime Compass' is an easygoing guitar jam, with plenty of optimism and a lazy summer days vibe.
Joseph speaks of his hope for the future, saying 'feeling like I'm on track now' and encouraging us that it's 'time to play', all delivered in his everyman vocals that are a little rough around the edges. With natural, easy-to-pick-up melodies, it's one that would be perfect for a fireside beach jam. 
The production is fairly simple, focused on the acoustic guitar and throwing in some stylish licks. There are also some sweet backing harmonies thrown in, and some kick drums and claps to keep it all together. It's reminiscent of early 2000s men with guitars – Jack Johnson and The Kooks come to mind. Anyone looking for a sunny outlook and some easy listening doesn't need to look any further than Alexander Joseph. 
Discover more from Alexander Joseph
Discover more on RCM
Words Eden Tredwell