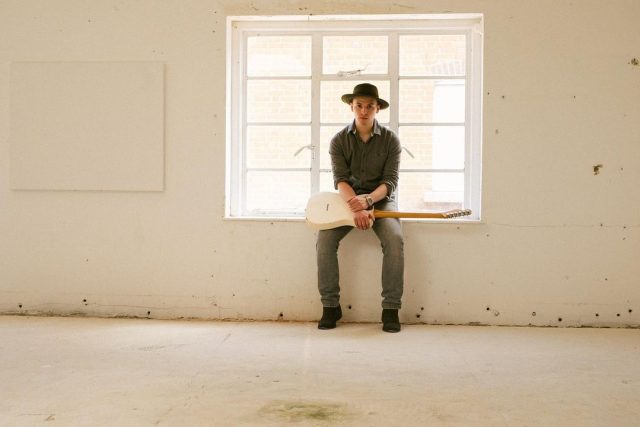 Dean Parker's latest move, from off the sidelines to becoming a fully-fledged solo artist, is one of the luckiest finds the singer-songwriter scene has had in ages.
Dean Parker – Smoke
Parker's marketing team seem to have found the right angle for a man who's spent years playing other people's material. Self-described as "a Newcastle-based guitar player turned songwriter" who's used to just "sticking to the sidelines", he's become the aspiring artist only now reaching their full potential. But to be fair to his PR team, it's not all a hoax. He actually is very good!
And as first steps into a solo career go, he appears to have made the right choices with who he's working with, because the production on this thing doesn't let up for one moment. Filled with melodic guitar-work and thumping offbeat drums, pianos and power chords all pile on to create a tasteful lather of classic rock adulation. The arrangement packs a Springsteenian-style punch, reflecting the dreams of an aspiring singer-songwriter finally coming true.
But despite all the excitement, the underlying songwriting is still sensitively wrought. Judging from an acoustic demo of the track, the piece might initially have had more in common with influences cited by Parker himself, such as Jeff Buckley and Jason Isbell. Tender, simplistic chords played over a solemn descending line picked by acoustic guitar, here it becomes what it was first meant to be, a man with a dream but not the means with which to achieve it. Parker cries out in the chorus that:
They think you're a joke.
They laugh it up.
Out here I'm the smoke.
When said by one man, alone with only his guitar to keep him company, we can clearly see the image of someone who's spent far too long waiting on the sidelines. The production might have helped to hide the original message, having brightened its melancholy with testosterone-infused rock glamour, but it can still be found if you listen closely enough.
His singing makes up for any lack of technique with the passion that fuels it, with the slight strain in the chorus only helping to further reveal the tenderness behind the words. The emotion is apparent throughout, with that slightly breathless feel for the end of a phrase, swinging those choruses at you in the heat of the moment, as guitar chords collide together beneath him. There's a thrill to it and, as any good performer should, he instinctively knows how to ride the wave.
The lyrics are still forlorn, longing for something that the music seems to have already found. Words and phrases are filled with rich imagery about "gold and silver on your breath" and "the mother and child that was never in my head". Despite the ecstatic production, there's still something unnerving and unfulfilled at the heart of this music, and it hopefully promises a lot more interesting stuff to come from this up-and-coming singer-songwriter in the near future.
You should give it a listen if only to allow a genuine talent his chance to shine. The songwriting's got all the passion and effortless melody that should take him to where he needs to get. So here you go; Dean Parker – from waiting on the sidelines to … something else.
Discover more from Dean Parker
Words Calum Moran