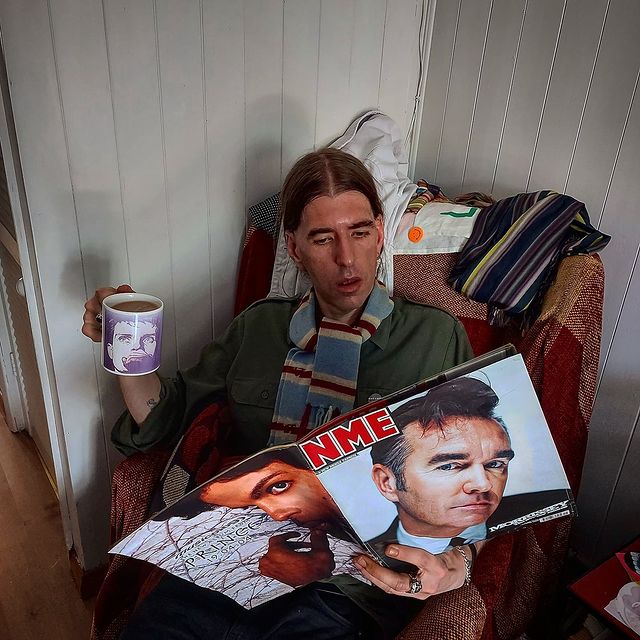 We have something of an affinity for guitar-led music here at RCM and John Murry's album has plenty of string action that's striking all the right chords for us!
John Murry – The Stars Are God's Bullet Holes
The Stars Are God's Bullet Holes is John Murry's third studio album and while his past two releases relish in the melancholy, his newest work itches at the possibility of hope through his dark humour and expansive sonic exploration. Pitched to us as the experience of being wrapped in the softest black velvet, we got more than we bargained for when first listening to this album as a whole. 
It's so much more than a monotonous spread of soft textures and it's far from an absence of colour; sure it strays on the darker side, but it's a variety of shades from the blood-red of 'Ones + Zeros' to the muted rainbow of 'I Refuse To Believe' to the tiger stripes of 'Oscar Wilde'.
Have a listen yourselves and just try and tell us that John Murry is one-note, 'cause you'll sure as eggs be wrong about that. Now we're not gonna wax lyrical all day about this album because we'd be eating into your precious listening time, but all we're saying is this record is bloody brilliant. Go listen now, g'waaan.
Discover more from John Murry
Words Daisy Lipsey