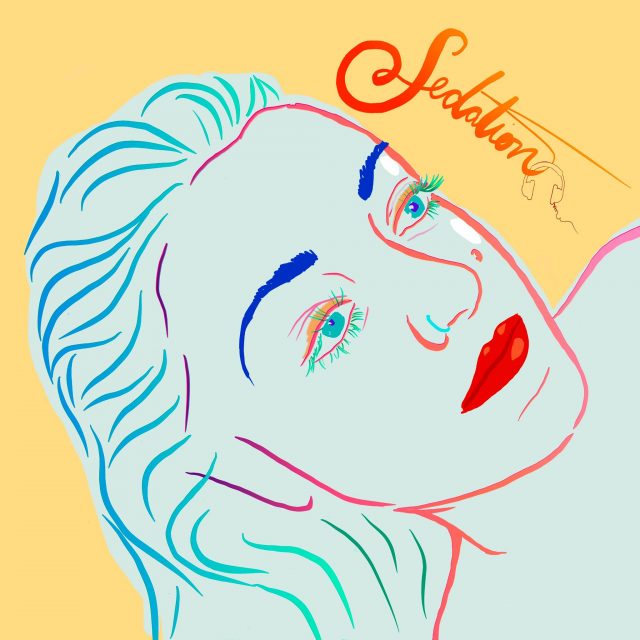 Yorkshire-based music artist, Clare Kelly, is definitely one to watch. Her incredible work has received widespread support from UK television and radio outlets, from BBC Introducing, to Made In Leeds and now she returns with a new double a-side single 'Seduction / Skinning Apples'
Influenced by the likes of Springsteen and Stevie Nicks, as well as her time spent travelling and performing overseas, Clare's music is rich with touching, yet often hilarious, narratives.
Clare Kelly's double single release, Sedation / Skinning Apples, is yet another example of her brilliant work, juxtaposing feelings of fragility against feelings of admiration and appreciation. The two tracks showcase Clare's immense musical talent, her brilliant knack for storytelling, and her distinct and completely intoxicating voice.
Clare Kelly – Sedation
Sedation is vulnerable. It offers the listener a witty yet heart-wrenchingly honest account of romance whilst living abroad. It is emotive and sad, but also hilarious, with cracking lyrics such as: "spilt my morning beer in my underwear" and "so give my headphones back you stupid Irish tw*t".
Clare Kelly – Skinning Apples
Skinning Apples is also centred around the theme of travel, telling the tale of two best friends exploring Europe.  It's an uplifting and revitalizing track, a heart-warming ode to the friends we hold dearest, and the adventures of youth.
Discover more from Clare Kelly
If you enjoy Clare Kelly, you might also like Josie Proto
Words Rachel Makinson