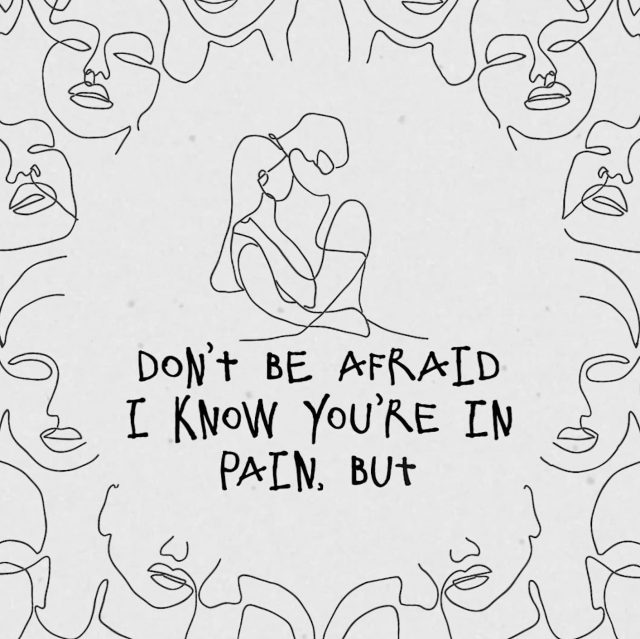 I love a witty, upbeat, ingeniously crafted track as much as the next reviewer/nerd. But let me never underrate the claims of the simple, direct and emotional. In the age of cool, in the age of aesthetics, unashamed emotion is something to be admired. This is what Apteekii have captured with their latest single 'Shelter'.
Apteekii – Shelter
It won't surprise anyone listening to the lyrics to know that 'Shelter' was inspired by a personal story, inspired after band member David Gane witnessed a close friend's struggle with mental health.
The lyrics are simple but truly heartfelt. 'Stay with me, I'll always love you, you are not alone' is sometimes all you need to hear.
Taken from Apteekii's upcoming EP 'Secret Crowds', it's a message that unfortunately far too many will relate to, but a beautiful tribute.
There's a touch of the angelic in 'Shelter', featuring soaring, sincere vocals and descant church echoes. The lush strings are the main production feature, both haunting and warm. It settles into a steady drum groove, bringing to mind classic 2000s stadium bands such as Coldplay and Elbow. But I appreciated the unexpected guitar breakdown, bringing the track momentarily into sci-fi realms, with distorted layered vocals. With some healthy Spotify numbers and features on BBC Introducing and Spotlight, I'm sure that this track plus the upcoming EP will only push Apteekii further down their path to success. Those looking for some balm for the spirit, or just a huge track to sway a lighter too, will find something to enjoy in 'Shelter'.
Discover more from Apteekii
If you like Apteekii you might also enjoy Juniper Nights
Words Eden Tredwell