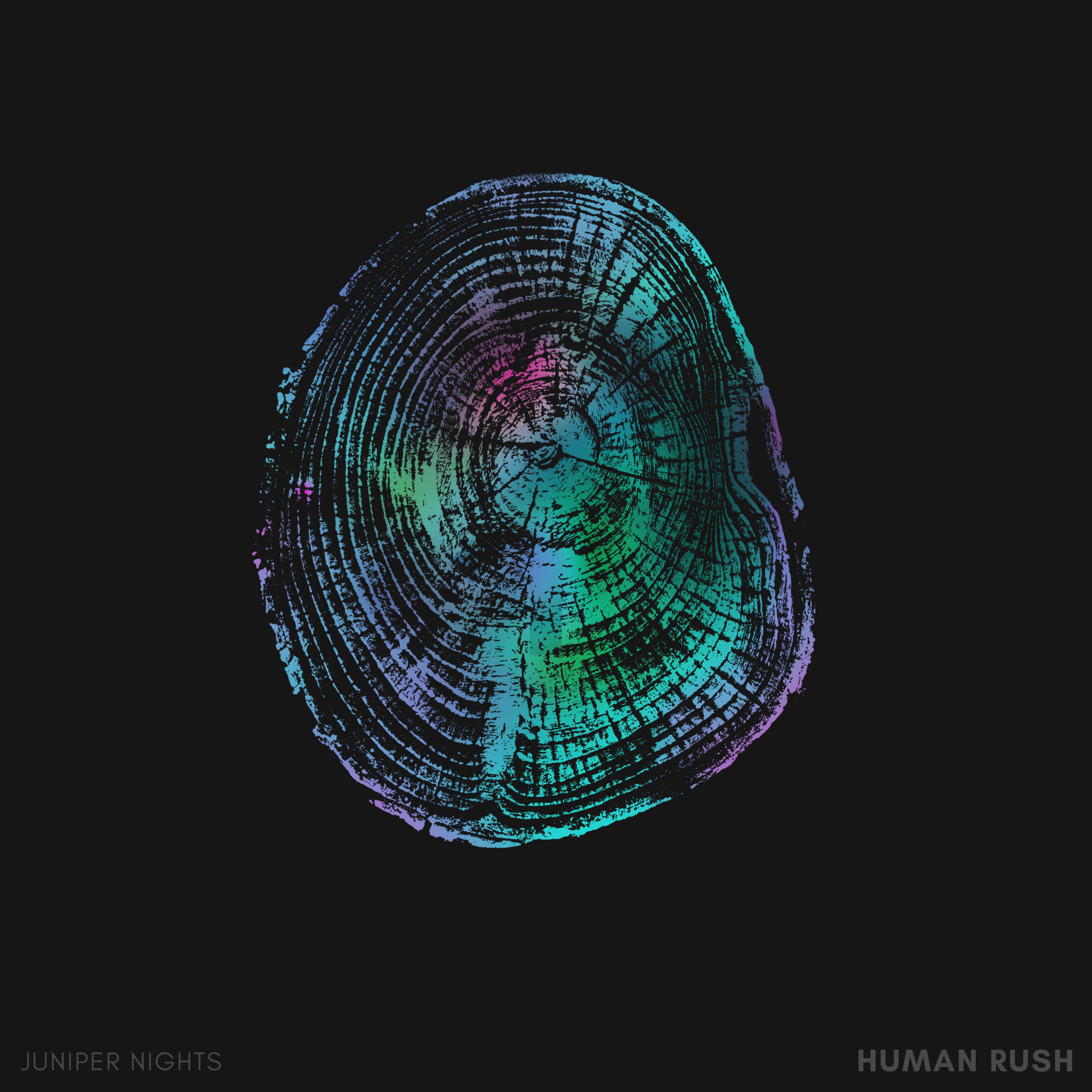 Late last year Oxford four-piece

Juniper Nights

impressed us here at RCM with their 2nd single

'Antidote'

, a beautiful, melodic driving song that showed a young band taking a step forward in songwriting and production.

 

Recorded during summer at Glasshouse Studios, the song was the first taste of their soon to be released debut EP, Human Rush, out on February 2nd
.
The subtleness of 'Antidote' contrasted the darker indie-pop sound of their previous single, 'So So Kelly,' displaying the scope of the Juniper Nights sound.  Their debut release sees the band further exploring that sound, influenced in part it seems by the UK indie-folk bands of last decade, the likes of early Coldplay and Elbow.   
It is obvious from this EP that fellow Oxford residents Radiohead area big influence on the band, most notable on opening track 'All At Once.'  However, the influence is subtle enough to not be overbearing.  Overlapping guitar melodies, offbeat rhythms, and layered vocals provide an upbeat opening, contrasting the lower-key sounds on second track 'Antidote.'
Singer James Gallagher's vocal sits high in the mix, yet he is not one to stretch his range to become dominant, preferring to deliver a nice base that allows the rest of the band, especially guitarist Zach Wilmott, to provide the melodic and dynamic shifts in the songs. 
'Bloodflow' is Juniper Nights at their finest, opening with a tripped out reversed guitar line.  Starting quietly, with just guitar and vocals, the drums and bass provide a slow build that allows the guitar to layer melodies over the top.  'Lighthouse' gives a nod to Parachutes era Coldplay, acoustic guitar and vocal melody beautifully accentuated with subtle keys and effects-laden guitars. 
Closing song 'Lemonhead' begins quietly, like much of the release, yet the chorus shows a harder edge, the whole band a little more aggressive, repeated hits showing that Juniper Nights can cut loose when they want to.  Running at almost 7 minutes, it is by far the longest song on the EP, with an extended instrumental outro that is dynamic and slightly manic, and sounds as if it would be an epic closer to a live set.
Although at times the EP sounds like it would benefit from a few more moments of intensity, Human Rush is a highly impressive debut, showing a band confident in playing their own style, relying on beauty rather than aggression.  Gallagher opens 'Lighthouse' with the line "For the first time in my life, I can see my future."  If this EP is any indication, that future involves a long and prosperous music career.
Juniper Nights will be supporting the release of their debut EP with a UK tour throughout January and February, dates are available here.  The album will be out on February 2nd, and is available for pre-order now from the band's website, for purchase at their upcoming gigs, or available via  iTunes, and streaming via Spotify,
Tour Dates
Jan 17 – West Street Live, Sheffield
Jan 19 – Amersham Arms, London
Jan 20 – Pi Bar, Leicester
Jan 27 – The Cellar, Oxford
Feb 01 – The Marrs Bar, Worcester
Feb 09 – The Shed, Leicester
Feb 15 – Fallow Café, Manchester
Facebook, Twitter, Instagram, Spotify
Words Nicholas Cheek.