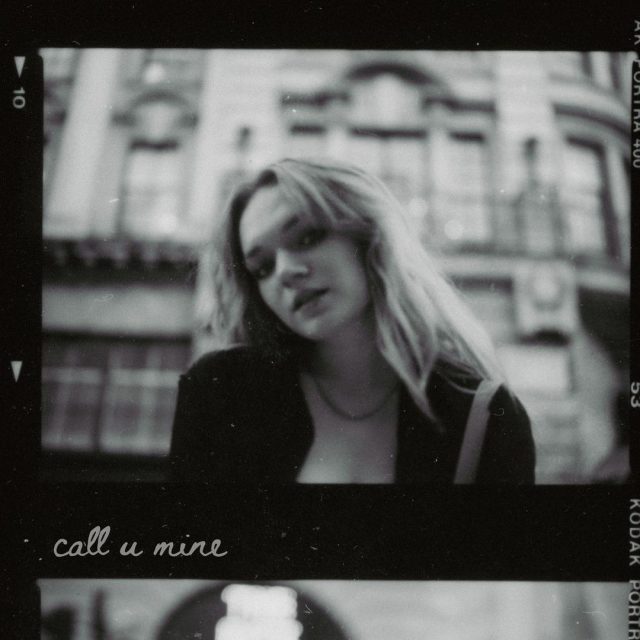 The Music Reviews Mixtape is a new format for the Right Chord Music Blog. In this feature, writer Daisy Lipsey provides a round-up of the best new music submitted via our submissions website. Today she introduces 7 new artists, with short, snackable music reviews.
T.E. Yates – Strange Weather
T.E. Yates reveals stunning EP 'Strange Weather'
Closely following his debut album 'Silver Coins and White Feathers', Bristol-based songwriter and multi-instrumentalist T.E. Yates has now revealed his brand new EP, the stunning 'Strange Weather'. 
Bursting at the seams with the pure delight of Americana, Folk, 60's/70's, Rock and even some Jazz and Ragtime thrown in, 'Strange Weather' makes for a remarkable and eclectic listen.  With authentic honesty and sophisticated songwriting throughout, this project is another gem to add to the ever-growing collection from T.E.Yates. 
Discover more from T.E. Yates
Chibundu Onuzo – Mama
'Mama' is the second release from singer, songwriter & pianist Chibundu Onuzo.
Raised in Nigeria's capital city of Lagos, Chibundu Onuzo arrived in the UK in 2005 with a passion for storytelling and over these past years, she's had several successful books published and has won the Betty Trask Award and was shortlisted for the Dylan Thomas Prize and the Commonwealth Book Prize. That love of sharing narratives also extends into music. Chibundu explains:
"
Music has always been this part of me that I can never shake. It's the bass line running through my life."
Following on from her debut single "Good Soil", the singer, songwriter and pianist has released her second single "Mama". Both tracks share a contemporary pop meets cinematic soul feel, although "Mama" is notably more sensitive and for good reason. It's all about the fragility of the earth that we call home and about how it's humanity's responsibility to take care of it, a sentiment you'll hear in lyrics like, "Mama, you brought us to this life, but didn't teach us right", emphasising the importance to educate yourself on global issues, on the environment and on matters that impact the future of our very existence. It's an incredibly powerful and beautiful song.
Discover more from Chibundu Onuzo
SAPPHIRE – 'call u mine'
SAPPHIRE's 'call u mine' blew my expectations out of the water
I loved SAPPHIRE's last single 'Repeat', it was a totally unexpected mix of British pop and Daft Punk-esque experimentation, and I really did expect the new single 'call u mine' to follow suit. That being said, I've been pleasantly surprised. More than that, she blew my expectations out of the water with the honest display of emotions in this straight-foward piano pop track. I mean, when you've got a voice as stellar as SAPPHIRE's, why wouldn't you put that front and center? From the off, it's the simmering standout of the whole track, with a tasteful piano and violins creating a cinematic atmosphere.
"I really wanted this song to mimic the feeling of falling in love – that warm fuzzy feeling that we've all experienced in some way. But even though the production mirrors that feeling, the lyrics explain how it's not always happily ever after."
Discover more from SAPPHIRE
JEM – Secrets
London based newcomer makes otherworldly debut with single and music video 'Secrets'. 
Born and raised in the heart of Cesme, Turkey the emerging singer-songwriter pieces the wonders of the two worlds he has lived in together and addictively bridges the sounds of Middle Eastern roots with the modern sounds of the capital city, which he now calls homes.
Intrigued by the unseen and hidden gems of life, Jem embeds his emotions into his debut single, 'Secrets'. He combines the warm, cinematic production with a heady blend of desert-dry percussion and gritty rock-infused guitar. 
Speaking about his debut, Jem said:
"I've always been interested in the unknown, and the feeling lies between the lines. Music and art are my way of highlighting the beauty that I see, which is often buried with a plain sight for most people.
" 
Discover more from Jem
Celine Love – Like You Like That
Listen to the introspective R&B track 'Like You Like That' from talented singer and songwriter Celine Love.
When I first clicked play on Celine Love's new single 'Like You Like That', I was gently ushered into the chilled atmosphere with tranquil synths. Soon came Celine's warm and inviting voice, floating over a sea of cooler-than-cool production and proto-R&B beats courtesy of producer TR33. 
The story, as I understand it, is one of an introspective thinker, "in my mind I'm anywhere but with you", frankly sings Celine. Her need to pull away comes to the greater realisation that she doesn't like this person as anything more than an acquaintance and so she drifts out the same smooth synth door she came in through. 
"Like You Like That is about the fear of losing myself in the idea of a perfect romance. After a long term relationship that ended during lockdown, I was just starting to feel comfortable in my skin because I had the time to focus on myself.
I am a chronic overthinker and wrote this song almost as a warning to not give up everything I had gained for anyone else."
Discover more from Celine Love
Lonely Boy – LONELY PPL
Canada's latest RnB artist Lonely Boy continues to enjoy the rays of ones to watch with the first release of his three-part project LONELY PPL. 
Beginning with Volume 1 that features only a small yet effective three-track piece, Lonely Boy shares a mix of emotions that embark on an intimate journey of romance, healing and self-love. From the classic RnB golden era of 'October', the pensive song 'Only One Night' to the closure of the buoyant joy of 'Sussex Drive', his first project is the perfect start to what the future holds. 
Speaking overall of what the project is all about, the rising artist shares:
"Everyone gets their heart broken sometimes, LONELY PPL is my personal journey filled with trials and tribulations and the authentic, vulnerable human experience that comes with heartbreak, healing and moving on. I'm very proud to share this personal gift from me to you, and I hope you love it just as much as I loved creating it."
Offering the combination of unique, sultry RnB with the sounds of soul-pop influences that are too hard to ignore, Ottawa, Canada based LONELY BOY overall infects his listeners with artistry that leaves gaps for growth yet is promising for high achievements. 
After his debut EP, February That Cried Red, Lonely Boy continues to surprise us with his latest adventure, and 2022 is going to be no different. 
Discover more from Lonely Boy
Greatest Hits – Volume 2
Aussie-British band Greatest Hits drop third EP – 'Volume 2'
Perching perfectly, somewhere in the muso-universe between Sunshine Pop, 70's groove, and Neo-Psych is Aussie-British band Greatest Hits who have returned with their next EP 'Volume 2'. Showcasing yet again, their unique ability to melt multiple genres and influences, all whilst exploring encapsulating elements of indie-pop, soul, funk, psych-rock and much, much more. 
With this newest project, Greatest Hits have proved themselves yet again as pure connoisseurs of the musical mixing pot. Their musicality, talent and ability to carefully select sounds comes together vivaciously in order to create their own set of unique, danceable yet utterly vulnerable tunes. 
"At its core, Greatest Hits is about handling the heavy things, lightly
," says frontman Ryan Cooper. "
We want to flip it on its head – laugh at our insecurities, and point out our struggles, while having a good time!"
Discover more from Greatest Hits
Looking to discover more new music? Check out
Want your music featured on our next Music Reviews Mixtape submit here
Words Daisy Lipsey