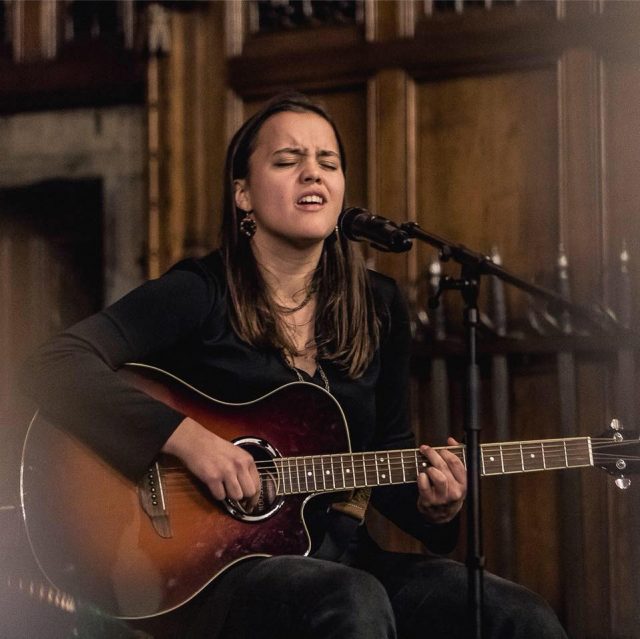 Sophie Penman 'Try So Hard' is perfect for that sweet spot in the night, when you're relaxed enough to be feeling good, but not sleepy enough to go home yet. It conjures up images of streetlights and cities and intimate little jazz bars, and who knows, maybe you'll see Penman performing in one soon!
Sophie Penman – Try So Hard
This young artist has certainly nailed that New York jazz-muso sound on this track, and with features on BBC Introducing for several singles, she might well be on her way.
Sophie Penman is a 21-year-old singer-songwriter based in Edinburgh, citing her main influences as Norah Jones, Nina Simone and Joss Stone, which becomes abundantly clear as soon as you listen.
'Try So Hard' is an effortless, smoky, piano-led jazz tune, where Penman addresses a successful acquaintance whose ego needs keeping in check.
'There are a hundred million people who deserve it more than you do,' she sings, pulling no punches with her blunt lyrics, but offsetting them with her gorgeously breathy vocals. She notes the appeal of those who 'don't follow a crowd' and shakes her head over this one, stating 'You try so hard to look so cool' in her memorable chorus. You can tell the deep love and influence of classic jazz in her scat-like melodies.
The production has that silky groove that goes down so easily, as the organ and piano play off each other with beautiful lines and licks. There's a chugging guitar, sultry bass, steady percussion and even some sassy BV's to fill it out. At 2.21, it doesn't overstay its welcome but makes a lovely addition to Penman's catalogue and a must-listen for any jazz fans.
Discover more from Sophie Penman
Words Eden Tredwell