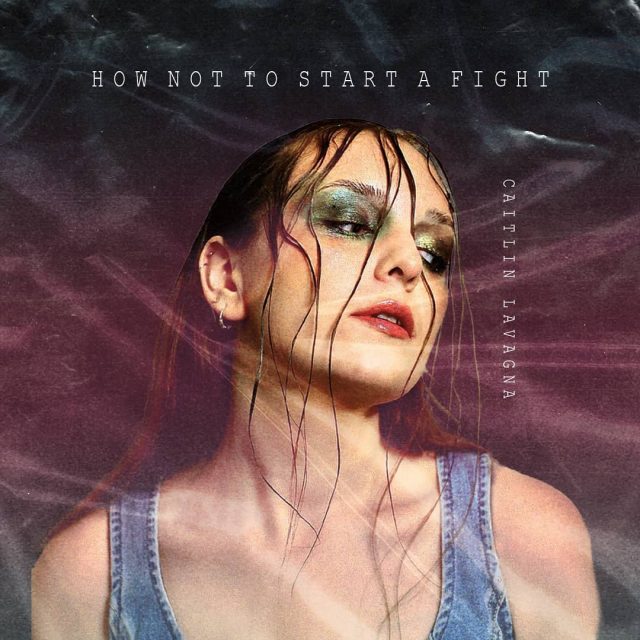 In pop music, you can find breakup anthems everywhere you turn. But what is perhaps less common is the graceful breakup anthem, the deep-breath, trying-to-be-the-bigger-person-here song. As fun as kiss-offs are, there's something to be said for the other angle as well. It's this tone that Caitlin Lavagna captures in her latest single 'How Not To Start A Fight', a motto for every messy-but-trying-to-mature lover out there.
Caitlin Lavagna – How Not To Start A Fight
Caitlin Lavagna is a singer-songwriter with roots both in Wales and Gibraltar, who is stepping into her solo project after her experience with bands and theatre.
'How Not To Start A Fight' is an upbeat pop tune full of sweet self-awareness and infectious, tropical-influenced rhythms.
Lavagna's conversational, inner-monologue style lyrics start us off at a party with 'One last toast to ciders in the sunshine…' then moves to 'Cross my fingers hope to die' as she gears up to have that hard conversation. Her light rhythmic melodies save it from self-indulgence as she ponders 'How to say goodbye, how to tell you why', and above all, how not to start a fight and keep things cordial with her lover.
The production combines chugging guitars, a funky bassline, ringing piano chords, and most importantly a stomping kick and percussion section, which is a focus of Lavagna's. The result is an interesting blend of pop with hints of ska, Latin beats, and even a little funk. It doesn't hurt that Lavagna has a beautiful and technically strong voice too, mostly keeping things light and appealing but showing off some oomph and impressive range in her adlibs. It's a strong show of identity from a new artist, which can only grow with further releases.
Discover more from Caitlin Lavagna
If you like Caitlin Lavagna you might also enjoy MACY
Words Eden Tredwell