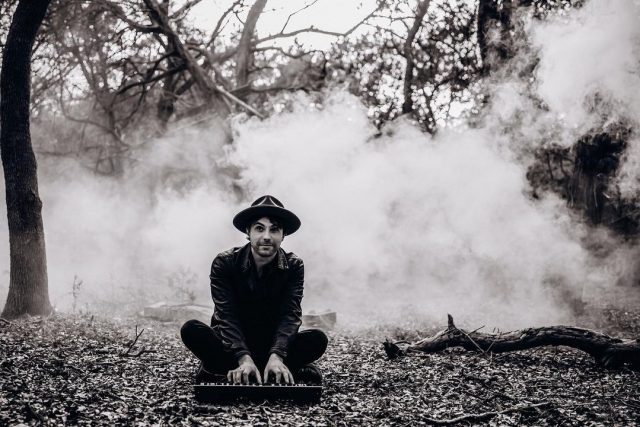 Talented musician Shane Cooley debuts Coyote, the first single of his upcoming new album FOREST.
Shane Cooley – Coyote
Shane Cooley is a multi-instrumentalist, composer, and producer from Mollusk, Virginia, for the last 20 years, he's been mastering his craft, participating in different projects. Some of his songs have been included in TV shows like NBC's "The Mysteries of Laura and IBC's "The Minor Accomplishments of Jackie Woodman" just to name a few.
After his 2015 album Kings Highway and his 2021 EP Winter's walk, Shane is back with a brand new single named 'Coyote', a unique indie-folk track that stands out for its peculiar production and lyrical beauty, which is highly remarkable considering that Cooley himself played all the instruments and produced this work on its entirety.
Throughout this track (and also the album) we can hear nature sounds that blend perfectly with the beats and Cooley's soft voice, creating a haunting atmosphere, also the introspective lyrics evoke this uncanny juxtaposition of man and nature "A coyote In grown man's clothing, forever lonely, forever free…"
Forest indeed lives up to its name, this album was conceived in Cooley's river cottage in remote Mollusk, Virginia, which in his own words, feels like home:
 "I would take night strolls to process things, even then, I could empathetically feel the collective confusion that the world was feeling. I think that seeped into these songs." referring to the pandemic which had a strong influence on this album.
Coyote will be released on April 8th, followed by Forest on the 22nd of the same month.
Discover more from Shane Cooley
Discover more from RCM
Words Javier Rodriguez