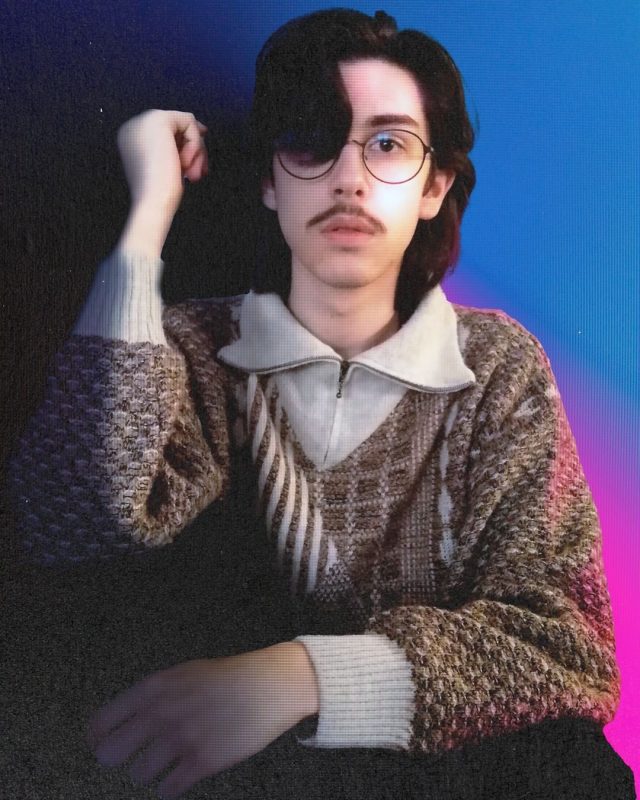 Discover Dariuu the Romanian lo-fi indie producer dropping experiential hits influenced by Grimes.
Dariuu – Stardust
If experimental, instrumental, ambient beats are your jam, then you're going to love lo-fi indie electronic artist Dariuu, fresh out of the Romanian scene. Dariuu is a whole vibe of his own, creating exciting, interesting beats that mix and blend genres, creating something totally new and indescribable. You'll just have to give his stuff a listen and see for yourself because I guarantee you won't be disappointed!
Dariuu is still relatively new to the music industry but has already dropped two killer albums, namely Alien Damnation in 2021 and now his latest release, Stardust.
Stardust is notably his most professional and thrilling project yet, featuring 15 tracks and a run time of 44 minutes, it's something to put on in the background and enjoy as you chill out and experience the creative sounds of artistic expression.
On his musical influences, Dariuu says:
"My biggest influence is definitely Grimes. Because of her, I got into making music so a lot of what I made, in the beginning, was thanks to the courage she gave me. Other artists that inspire me are Taylor Swift, Lady Gaga, Lana Del Rey, Lorde and many others."
When asked about his latest project Stardust, Dariuu says:
"Stardust came out of nowhere. I actually wanted it to be an EP but it just kept getting bigger and bigger. I started making it while I was finishing up Alien Damnation. I made 'will you come with me?' and I loved the vibes so I just continued with that until I crated this interesting new project."
If you're into the dark ambient sounds of Grimes and the likes, then Dariuu is sure to be your new favourite artist. I sense big things in this young producer's music career, so it's best you get familiar with his work now before he becomes a world-famous sensation.
Dariuu's music is purely instrumental with a few interesting samples of people talking and other ambient sounds are thrown in the mix. It's versatile and can be enjoyed anywhere, anytime as it acts as the perfect background music for relaxing, studying, working, hanging out with friends, partying the night away or even making sweet, sweet love. Dariuu's got you covered with a soundtrack to life that is equally as enjoyable as it is engaging.
Dariuu plans to create something bigger and better now that he's established himself as a true music maker, and I can't wait to see what he comes up with next. Keep your eyes on this one, folks! It's going to be one hell of a journey. Listen to Stardust now.
Discover more from Dariuu
Discover more on RCM
Wotrds Bianca Fernandes