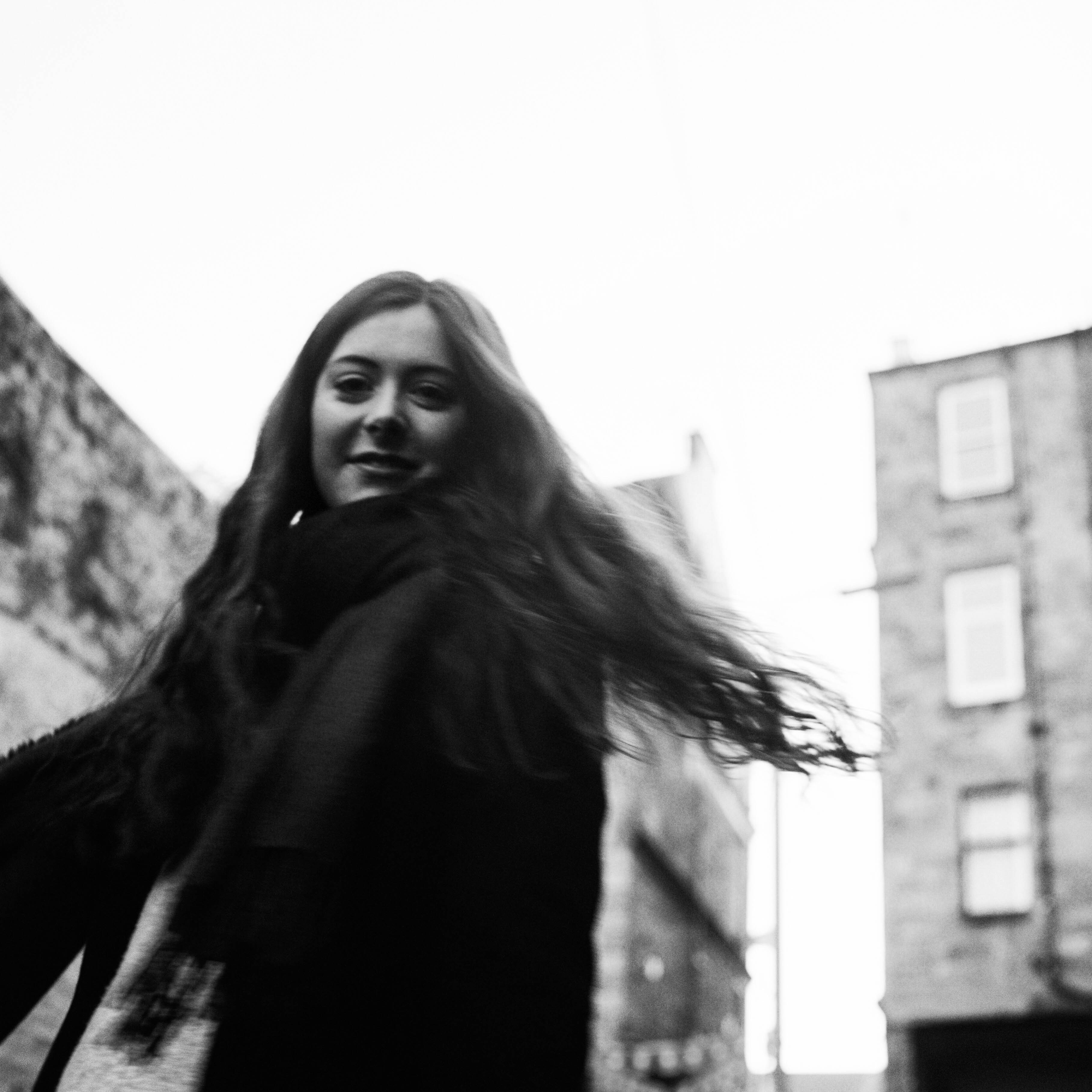 Better When You're Around is the lead single from Rhona Macfarlane's forthcoming second EP 'Closing The Window' which is expected to drop towards the end of this year.
Rhona Macfarlane – Better When You're Around
As a new music blog, the pandemic has provided us with a never-ending supply of lockdown soundtracks, and while there is always a place for indie introspection in our hearts, it was actually refreshing to hear an optimistic take on this most unique of moments.
'Better When You're Around' by Rhona Macfarlane is uplifting and joyous, it recognises that being around the right people is the key to happiness, regardless of circumstances. It's a stark and honest reminder of what's really important, as we slowly emerge into the new normal of a post-Covid world.
Rhona's reflective storytelling recalls a range of influences including Joni Mitchell, The Blue Nile, Nick Drake, John Martyn, Neil Young, and Adrianne Lenker.  Her soothing vocals set against her bright 12-string guitar and melodic piano weave in and out like passing thoughts in the wind, gently casting a spell over the listener. There is a wonderfully understated intimacy to this record.
It's often said that music is a product of its environment and there is something very obviously Scottish about this release, it's hard to put your finger on it, but this is a Scottish record.
Rhona Macfarlane's songwriting's simplicity, sincerity, and sensitivity give us a taste of what's to come on her second EP. PS We've had a sneak preview and it's excellent!
Closing The Window EP
Choosing the right producer is key and Rhona's decision to use Matt Ingram whose credits included Laura Marling & Lianne La Havas is spot on. The songs on the EP were written during the pandemic during a period of inward reflection and solitude. This time also signalled a period of transition in Rhona's life into adulthood, from her time as a student.
The songs on Closing The Window draw on stories of everyday human experiences around themes of love, family, vulnerability, loss, time, and change while still maintaining a strong sense of hope and acceptance.
Rhona describes the EP as 'having a sense of romanticism but in that Scottish sort of way where you still maintain some realism and emotional restraint.'
She hopes 'that the EP will provide some sort of comfort and closure to this past year of loss and strain but provide a sense of hope and acceptance that helps people move forward while still remembering.'
About Rhona Macfarlane
Glaswegian singer/songwriter Rhona Macfarlane is an accomplished musician at ease on the Guitar, Piano, and Violin. She recently graduated from The Royal Conservatoire of Scotland.
Rhona's talent was spotted at an early age, when she was selected to participate in the Hit the Road touring project for 14–19-year-olds, previous participants include Lewis Capaldi and Be Charlotte. Rhona was chosen to perform live on the Janice Forsyth Show on BBC Radio Scotland following this tour.
She subsequently released her debut EP "The Tide" which continued to pick up radio support on BBC Radio nan Gàidheal, the Roddy Hart Show, and BBC Introducing.  Rhona's live talent resulted in support slots for Josh Rouse, Nell Bryden, Martha Reeves, and Siv Jakobsen.  She has also performed at Celtic Connections and the Belladrum Tartan Heart Festival. With restrictions easing and the live music scene returning, Rhona hopes to gig again and tour. Follow the social media links below to keep up to date with what's happening.
Discover more music from Rhona Macfarlane
If you like Rhona Macfarlane you might also enjoy Officer
Review by Mark Knight