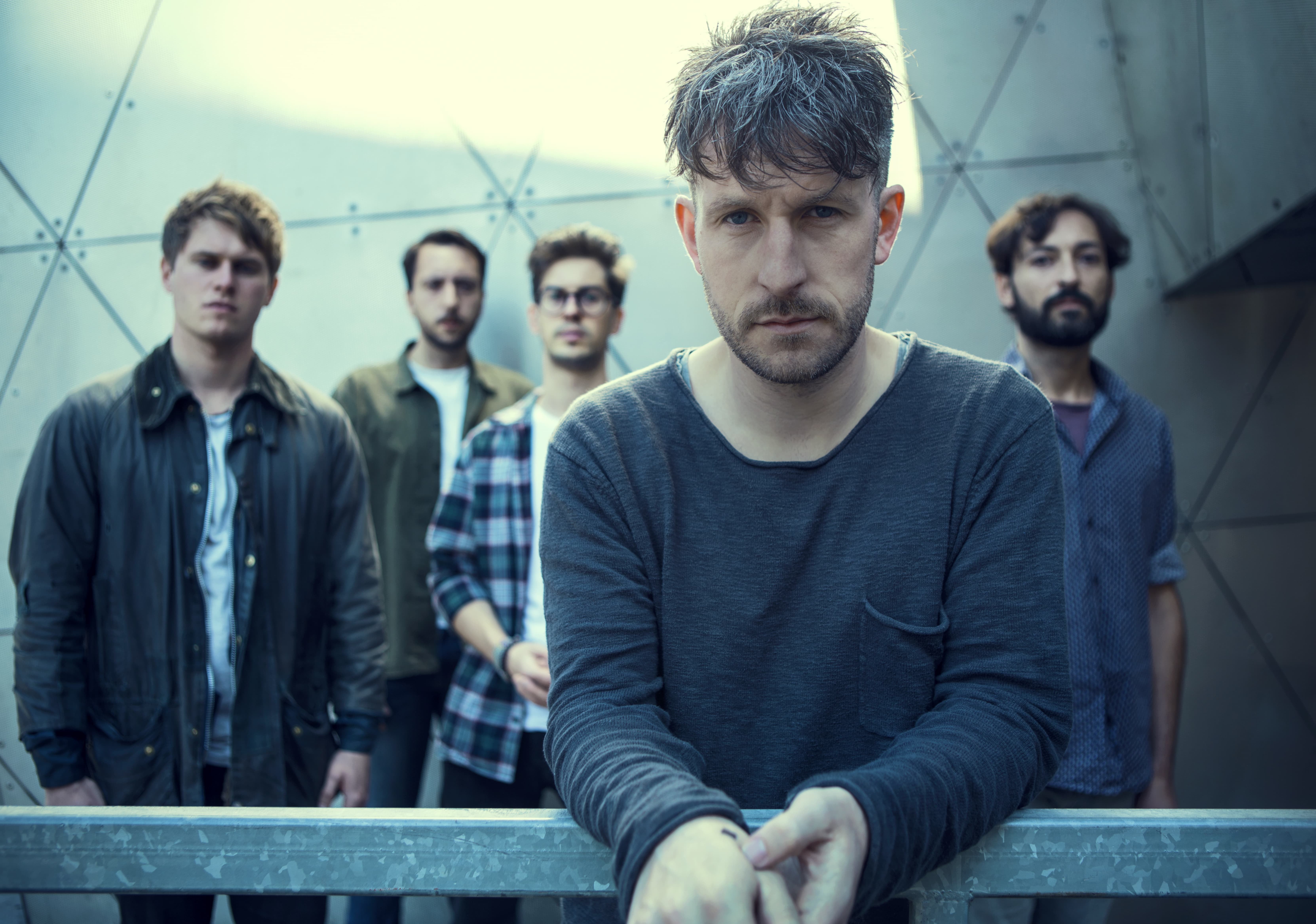 Back in 2015 we duly named Officer our artist of the year following the release of his debut album Myriads. Fast forward five years and he has finally delivered 'Night Tennis' his 'difficult second album,' and boy is it worth the wait!
With NIGHT TENNIS, Officer has done something increasingly rare. He has created an album that is greater than the sum of its parts. This is not an album of singles, it's a complete work and like a good book, every chapter or track contributes to the wider story, and in this case the story is fascinating.
The story behind Night Tennis
The idea behind NIGHT TENNIS was born late at night, while Officer (Dc Logan) struggled with long stretches of insomnia and severe anxiety. During these moments he turned to YouTube and discovered old footage of Robert Rauschenberg's 1966 performance art piece Open Score which centers around a tennis match where the rackets are linked to light and sound. Each hit would trigger a sound and turn off one of the 36 lights, until eventually the game was played in complete darkness. This concept simultaneously spoke to Dc, both on a fun aesthetic level and on a much deeper emotional plain and helped him through.
The Four Watches
This struggle with sleep is cleverly realised by the lyrical phrasing on NIGHT TENNIS, where words are clustered in groups of 4 to represent the four watches of the night. A concept adopted by the Romans, who divided the night into military watches instead of hours. Each watch represented the period, for which sentinels or pickets remained on duty.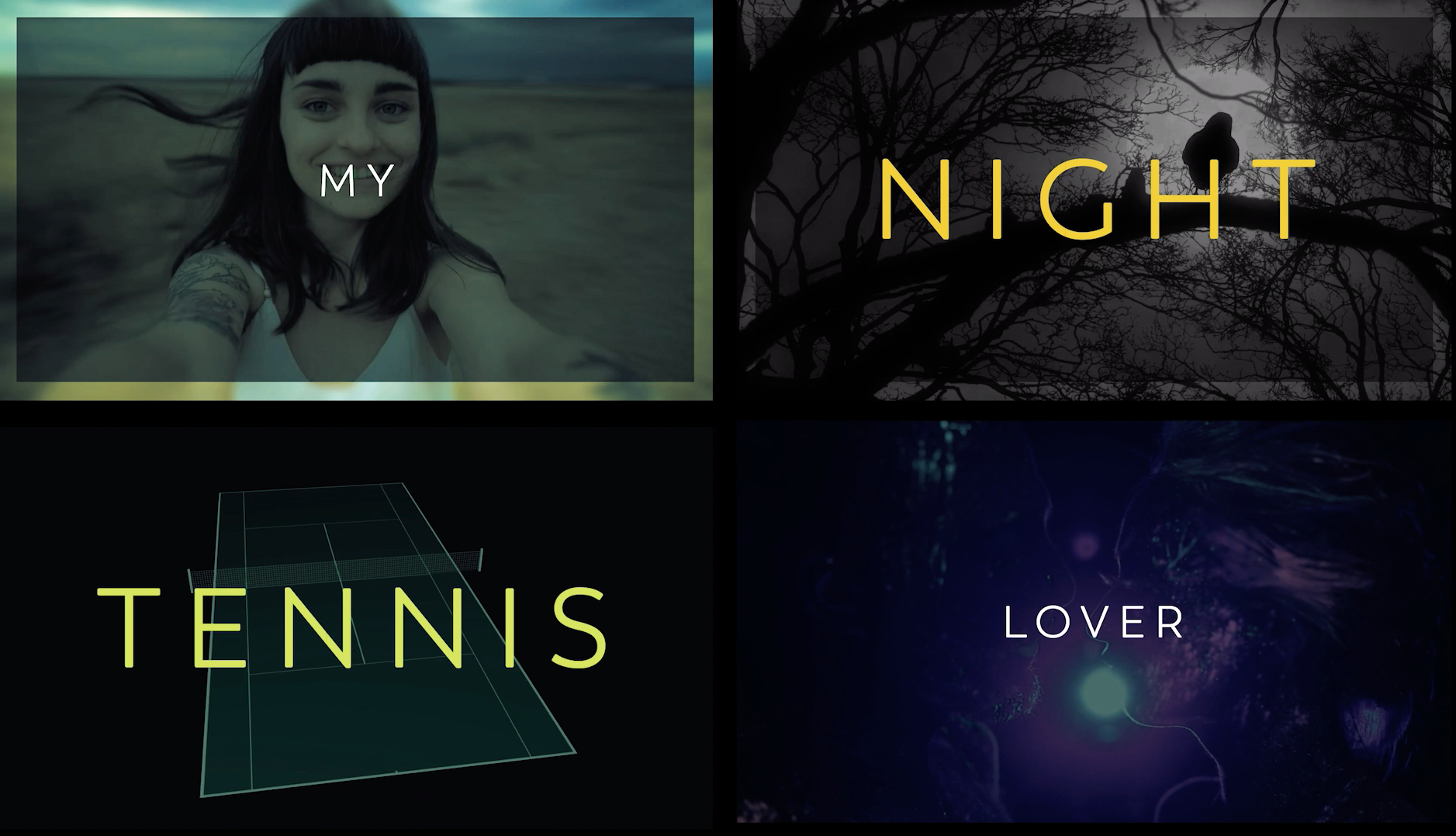 From Myriads to Night Tennis
Throughout the album there is a sense of both fighting darkness and playing within darkness, but ultimately fighting darkness through play. It's also auto biographical in some senses, and has become a cathartic release, helping him through the changes in his own life and helping him to construct a new version of himself as a father. Night Tennis is both the process and record of that journey.
Logan explains "Whilst the first LP, MYRIADS felt elementally like wading against heavy water,  NIGHT TENNIS is a more air album and there is a skyward thrust towards an open crystal clear night sky running through it."
Track 4 on the album is called 'Heavening' and for Dc and the whole band this name or concept of betterment became synonymous with album and the feeling experienced when they perfected each drum, guitar or synth sound.
Night Tennis track by track
1.AWOL
The album begins with a morse code bleep, sparse piano and the repeating lyric "All in love stood there with your broken eyes, let your spirit rise" and it's immediately wonderful. The intimacy is almost palatable, it's almost like he is singing under your duvet. While his lyrics often feel mysterious, they always seem important and as the opening chapter AWOL provides the ultimate hook. AWOL ends with possibly the most intriguing lyric on the whole album. "An oblong replete with swans".
2. Willow & Anchor
If AWOL is the introspection, Willow & Anchor is the joy, it's a beautifully euphoric love song and declaration of love, which Dc himself describes as his favourite.
" This is about the beauty and turmoil of committed relationship and the hardships and wonders friendship for life has to face"
Listen out for more beautiful lyrical phrasing including "Built like an orchid" "Come walk the mirrors" "My heart for you."
3. TOOTH (Tears Orbiting On Times Hands)
There is anxious energy to TOOTH that possibly relates back to night time relestness. Artistically it feels like one of the more experimental tracks, with hints of Radiohead. Despite moments of foreboding, TOOTH always retains a serene like beauty helped by Dc's falsetto vocals.  "You're the only friend, the only one my heart turns for, it's simple in the end."
4. Heavening (Watch Our Bottles)
An immediate album highlight, it's evocative lyrics and themes lure you in. We said "a sublime song of breath-taking beauty and brokenness, it pulses with honesty, humanity and above all heart." Read our review 
5. Dr Jaw Droppenheimer
The lyrics hint at a comment on the state of the world, and the rise of right wing extremism and Trump. "Pinch me, you're hired" "Dr we know just how to keep our mouths shut" It's jaunty and high on intrigue.
6. Broken Seas (Reanimate)
The beauty returns with a rush on Broken Seas. If you are apart from the one you love, you'll find yourself jumping on a train, plane or automobile to get back home. There is a moment in the track at 1.27 where Dc cries out, and for some reason that simple injection of urgency hooks you in. By the time his vocals to falsetto you'll be singing this all day.
7. Pylon Moon
This is a key track on the album and it perfectly encapsulates the challenge of making this album. A version of this track first appeared as a lead single in 2018. But after a brief moment in the world, Dc removed it from Spotify not happy with the mix.
Now it returns complete with frantic, nervous energy and a video to match. Undoubtedly the album's most immediate single it's full of Dc's signature lyrics including "I didn't come here for control"
By this moment in the album it also feels like the tone has been set and from this moment on, this album just continue to soar.
8. MNYC (M'aidez New York City)
From M'aidez, Frederick Stanley Mockford came up with "Mayday"  and it's clear this song is a cry for help. You'll find the repeating lyrics "Get to know yourself New York" spinning in your head.
9. The Inner Oceans & The Constellations Of Silly Billy
There is a wonderful atmosphere to this track, with proding bass and heavy close vocals. "You'll just have to scream alone again".
10. Tilt The Clox
Released as a single we described Tilt The Clox as "A politically charged anthemic suckerpunch for our times." Read our review.
Officer ingeniously uses the metaphor of the winter clock change to discuss societal problems. And it seems he is well within his right. Did you know that time change has an impact on human behaviour? Research studies have proven the small act of winding back a clock results in some big increases in…
Crime in particular (robbery, rape and murder)
Car accidents
Stock market losses
Workplace injury
Suicide
11. Oblivia
"Oblivia come alive with us" the most euphoric and life-affirming moment on the album, this track swells and grows to become a moment of genuine beauty. If you hadn't realised it before now, Night Tennis is a true work of art, with Oblivia as a stunning centerpiece. By the end it's reminiscent of Joshua Tree era U2 and it's glorious, if this doesn't give you goosebumps, check your pulse.
12. Key Cutter
A stunning piece of composition, that works powerfully as an instrumental before lyrics are even added. It's easy to imagine this soundtracking the walk on or walk off stage moment at a Glastonbury sunset performance.
Discover more Officer on RCM
If Night Tennis is your entry point to Officer you have chosen a great place to start, but don't forget about his debut album 'Myriads' it's time to go back and listen. Discover more 
Officer launches NIGHT TENNIS live at The Sebright Arms on March 13th. Click here for tickets and info.