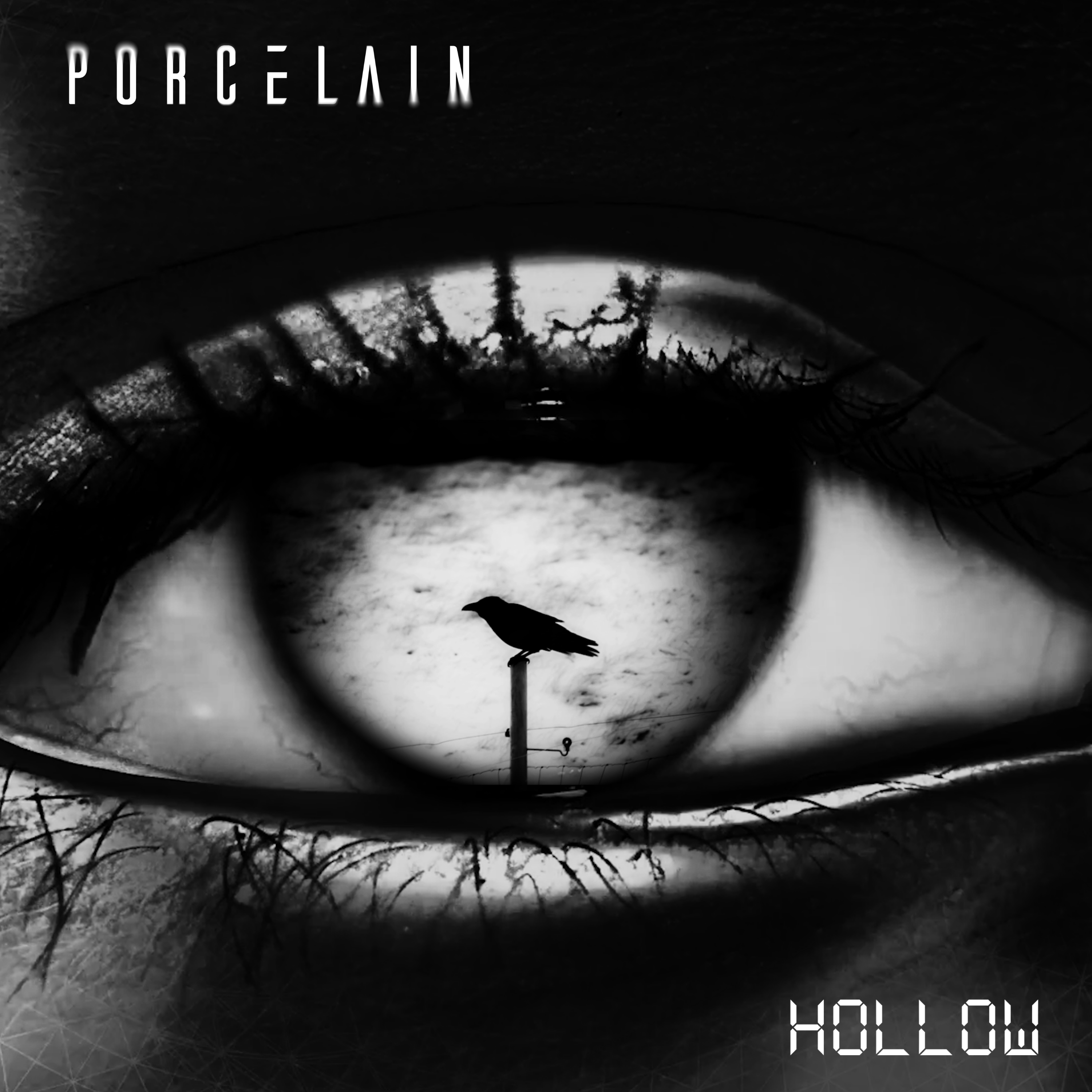 Our favourite anonymous music collective Porcelain return with new single 'Hollow' and it's
a beautifully evocative piece of music dedicated to the lost, missing and forgotten members of society.
Porcelain – Music With A Message
Porcelain are on a mission to do something meaningfully different. At a time when it's all too easy to drown in a sea of 'sameness' and 'copy-paste pop', their approach is not only welcomed but applauded.  With new single 'Hollow,' Porcelain are encouraging us to not only listen but also think.
Unbelievably someone is reported missing in the UK every 90 seconds. That equates to 100,000 adults and 76,000 children a year. While many will be found within 24 hours, two percent will be missing for more than a week and some are never found.
While this time of year is typically associated with Christmas, family gatherings and togetherness, for many people it's also a time of loss, isolation and uncertainty. With that in mind Porcelain are using the release of 'Hollow' to raise awareness of this problem and the work done by www.missingpeople.org.uk the only UK charity dedicated to reuniting missing people with their families.
Porcelain – Hollow
After the release of Last Word and Destruction which centre around a female vocal, Hollow is the first Porcelain single with a male lead.  The power of this track lies in it's sparseness. The gaps in-between vocals seem to almost invite contemplation and thought. While so much music seems intent of trying to forcibly grab attention, Hollow seems to gently invite it. Mournful strings and subtle female backing vocals become one in this poignant and introspective soundtrack.
Even before it's release this track had secured support from BBC Introducing who described it as "Brooding, dark and languished, Just the way we like it!" 
More about Porcelain
Porcelain's deliberately unswerving focus on the music and things that matter was apparent from the start, with individually numbered social posts titled 'This is a Porcelain ad' and 'This is Porcelain radio play' teasing the bands emergence.  These posts combined with the use of stunning motion graphic animations helped Porcelain reach over half a million people, before a song was even released.
Their matter of fact debut EP named 'Part One' (what else) was released on August 14th and caught the attention of rock royalty Mick Fleetwood who pledged his support. Press and blog support followed from the likes of Wonderland Magazine, Analogue Trash and Beat Radar. Radio support came from BBC Introducing who premiered two singles. 
In support of their debut EP Porcelain playfully created their own take on dating apps, switching the focus away from image to match members based on musical personality. Matches were rewarded with customised playlists curated by Porcelain. The Porcelain Matchmaker attracted 5,000 visitors in the first week and propelled Porcelain forward. In the first 2 months of release Part One has amassed over 20,000 Spotify streams and their music has featured on over 500 playlists. While it's still early days Porcelain are establishing genuine roots and building something authentic from the ground up.
Discover more from Porcelain
Words Mark Knight