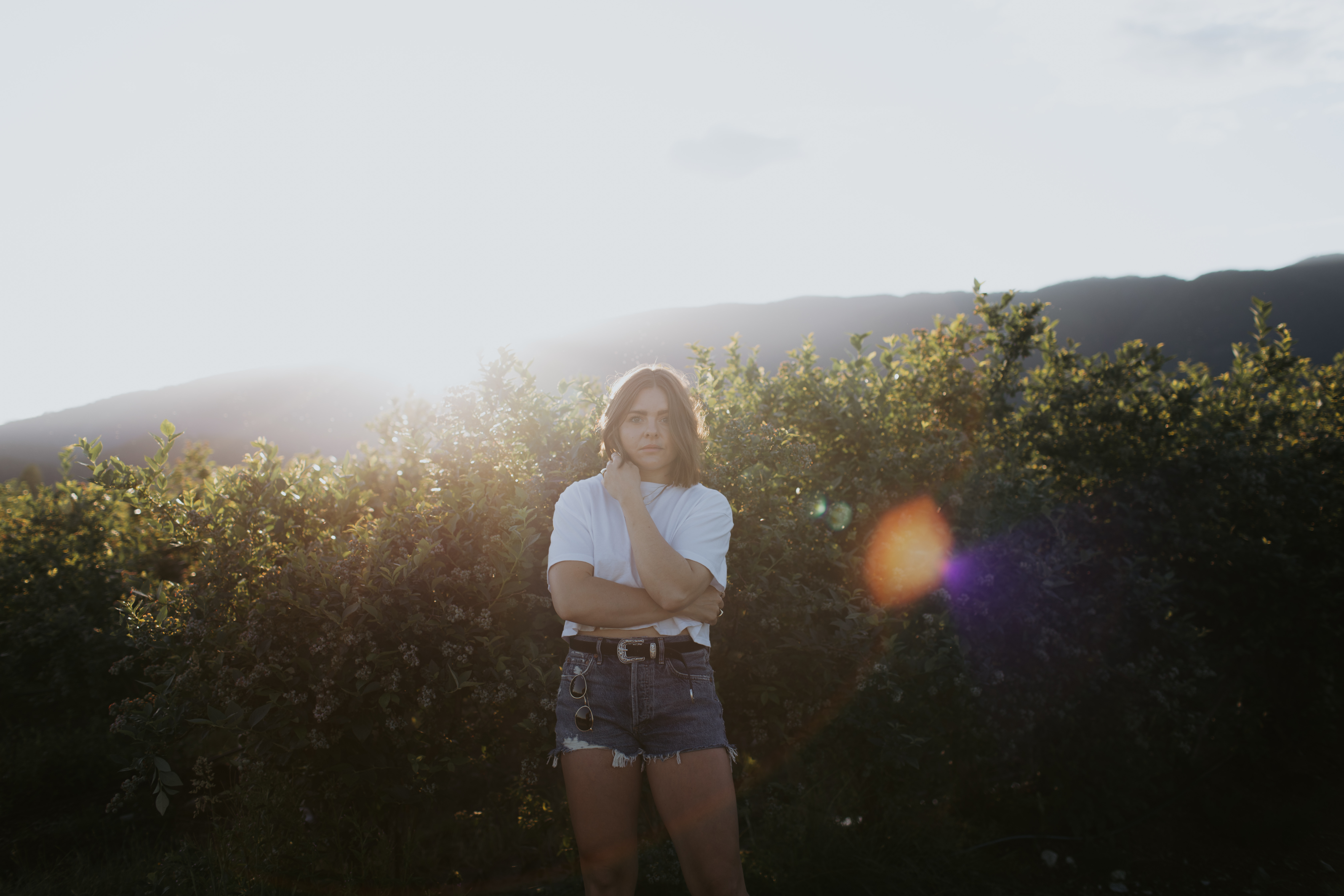 Back in September, Canadian artist Parker Graye fell under our First Signs of Love spotlight, when her excellent debut single 'Do Over' got lodged firmly in our heads and our hearts. Now her follow up 'Before You Leave' continues where her debut left off.
A story in two parts
While 'Do Over,' the debut from Parker Graye pined for a rekindling of faded love with her Saskatchewan farm boy, her new single 'Before You Leave' marks the beginning of a more definite end. Somewhat prophetically 'Before You Leave' was written with co-writer Marcus Ramsay almost 6 months before the official break up. It's clear the writing was on the wall.
Parker explains "Before You Leave is about the drama and frustrations of being in love with someone who is one foot in, one foot out.  Over time, the shady behaviour becomes the writing on the wall and you start to realize that the relationship you thought might be forever actually has a shorter timeline."
 "Caught my eye at 17, you drenched my heart in gasoline this love ain't looking like what's in my dreams"
Parker Graye paints a vivid and powerful picture with her lyrics. Close your eyes and you can see the Carolina setting sun she sings about. While the story is one of finality their is a determined, optimism in the searing guitar solo that races through the very heart of this alt country drenched single. As we battle through the cold, grey of January, so often we comfort ourselves with hopes, plans and dreams for the year ahead. A new year is a chance for a newer, stronger and better you after all.
More about Parker Graye
Originally from Orillia, Ontario and based in Vancouver, BC, Parker released her debut single "Do Over" on September 15th, 2020 and it garnered over 25,000 organic streams on Spotify in the first 5 weeks of her release. This led her to be named "Next Big Thing" by Casey Clarke and featured on The Casey Clarke Country Countdown.
Parker has been working with songwriters and producers for her own projects as well as other artists. She has co-written 60+ songs with songwriters across Canada and throughout the US including, Nashville, Los Angeles and St.Louis from Pop to Country including Robyn Ottolini (Warner Music Nashville), Jesse Denaro and Luke Healy (Lakeview), Kyle Rife (Spirit Music Group), Luga Fogale, Spencer Cheyne, Joanna Serenko (The Voice Season 18), Aaron Pollock, Lydia Sutherland, Chris Yurchuck and Jesse Slack.
If you enjoyed Parker Graye you might also enjoy Katy Hurt
Words Mark Knight