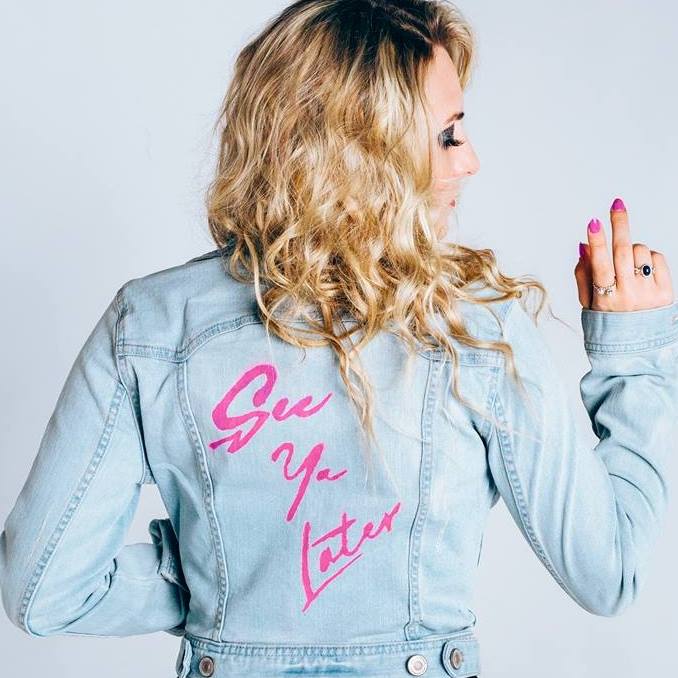 A weeks ago we invited Katy Hurt to takeover the Right Chord Music Facebook page and play a special live show for our RCM Takeover Sessions. Just a few days later Katy was at Glastonbury's Pilton Farm opening for Liam Gallagher. We caught up with Katy to find out more about her and her music.
How would you describe your sound to anyone that hasn't heard you?
I would describe my sound as Country Rock, somewhere along the lines of the Eagles… but with Lee Ann Womack's twang!
.
How old were you when you first started making music?
I'm actually 21 now, but I was 13 when I first started to seek making music professionally.
What was the first song or artist that inspired you to make music?
I don't remember the first song, but I do remember the first artist. When I was little my parents used to play me Patsy Cline records and I was and still am completely obsessed with her music. The way that she can move you just with her voice and a simple melody is astounding and I remember thinking that it was exactly what I wanted to do.
Why do you think Country music is becoming so popular in the UK?
I think that Country music is growing so much over here because its refreshing. The way that pop music has gone over the last few years means its much more dance, beat driven and there really aren't that many great pop songs coming out with great stories. So I think people have found that Country music is giving them the lyrics, the emotion and the stories they have been missing.
What's next for Katy Hurt?
What's next for me is another single which will be out very soon, and then I'm going to have an EP out by the end of the year. So lot's of new music and exciting new content on the way.
Who are you listening to, that we need to hear?
There are so many underrated artists that I think people should be listening too. Currently I'm completely hooked on Lukas Nelson, whom I think has put out one of the best records I've heard in years. I'm also really into a band called The Night Game, who are actually very 80's pop, they have been opening for John Mayer on tour and their song "The Outfield" is killer. In terms of unsigned artists, I get to perform with so many acts who really should receive more recognition. Elles Bailey is a friend of mine and she has been killing it in the blues world lately, so if you haven't heard of her you should go check her album out!!
Further listening
Watch Katy Hurt perform for the RCM Takeover Sessions Listen back to Katy Hurt on the RCM Lost On Radio Podcast & Spotify Playlist
Katy Hurt Links