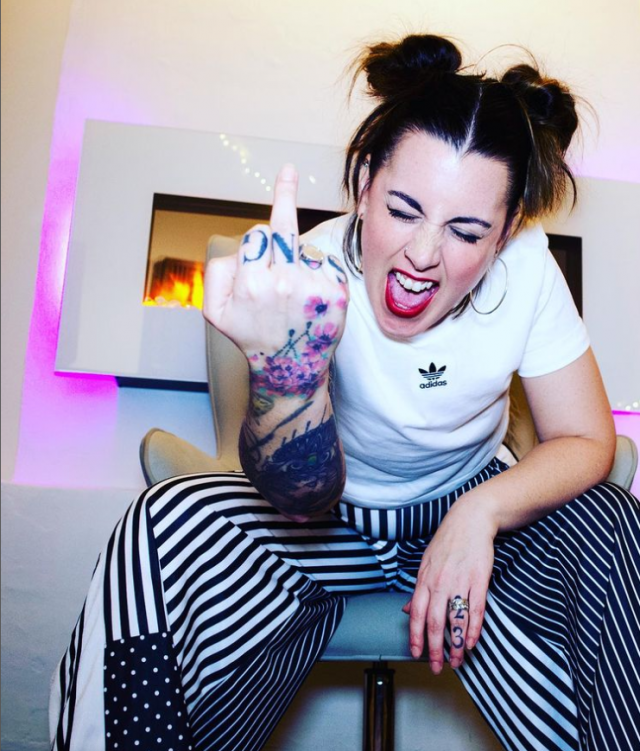 Influenced by the work of hip hop legends like Missy Elliott, Run the Jewels, The Pharcyde, and The Streets, accomplished Welsh artist Millie Blooms has unleashed an off the hook jam reflecting on the difficulties in the life of an active artist.
Millie Bloom – Faint of Heart
It's not a secret for anybody that having a successful career in music can be a challenging task. Aside from the obligatory and obvious talent, it is also necessary to have an iron will and a thick skin to withstand the multiple blows that this industry can throw at you. Millie Blooms has confirmed this in her newest single, 'Faint of Heart'.
Millie's adventure began at the age of 14 when she saw an opportunity to work in a recording studio located in Cardiff, this experience was her first approach to crucial aspects of music, such as songwriting, audio engineering, and live performances.
In subsequent years she created an admirable curriculum by working on a broad number of projects in many different music genres.
Millie Blooms' newest tune, Faint of Heart it's a sincere testimony of her involvement in this profession, the hard-hitting rhymes, while realistic, also work as an encouraging warcry for those who want to take a shot at this enterprise.
The true game-changer comes with the catchy chorus, which changes the pace of the song for a brief moment, turning this into a noteworthy banger.
Faint of Heart is a marvellous hip-hop tune that embodies bravery and determination, feelings that are a must, especially during these rough times.
The dynamic duo of Millie Blooms and Dan Fry have knocked it out of the park once more, their combined raw experience is heavily evidenced in the brilliant production and the cleverness of the rhymes in this work.
Always reach for the sky but with your feet on the ground.
Discover more from Millie Blooms
Discover more on RCM