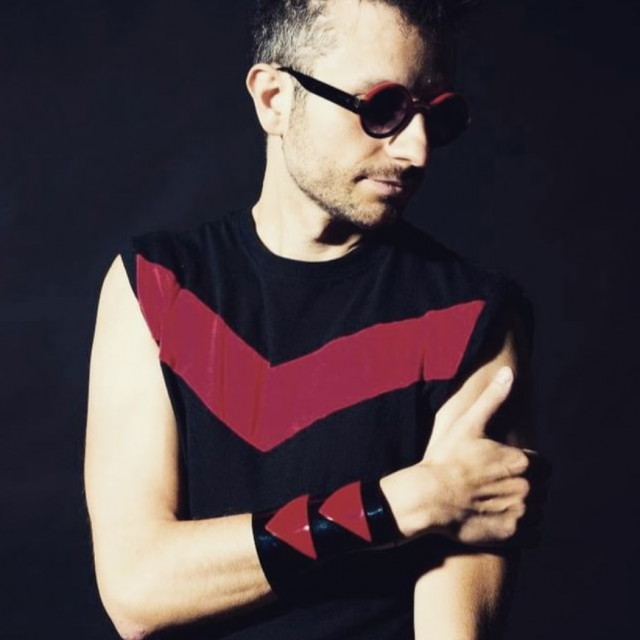 With solid musical knowledge and bulletproof lyrical proficiency, Yarsha has deciphered the formula for impactful storytelling in music, proving that in 2022 there are still creative ways to deliver an auditive message. His first single of the year, Do You Wanna Dance? Illustrates this very well.
Yarsha – Do You Wanna Dance
Born in Italy in 1981, Yarsha is a proud alumnus of Milan Conservatory, a school that helped him develop his skills in piano. Afterwards, he studied on his own a varied set of instruments which included brasses, drums, and singing.
Yarsha's sound is heavily inspired by the synth-pop/new wave era of the 80s, this comparison gets even more apparent when you hear this man's voice, which resembles the legendary Dave Gahan, Depeche Mode's frontman (a band that is a huge influence for this musician).
Do You Wanna Dance? is a gloomy musical tale that shines thanks to its outstanding performance and bright use of instrumentation.
The story behind this track is anything but happy. It revolves around a father who loses the ability to walk and has to confront his family in this new unfortunate state, this point of no return is their "final dance" in a manner of speaking.
This track manages to tell a captivating story cleverly executed. Its appeal is not only in the tragic tale but also in the way this narration unfolds. The initial synth arpeggio represents the legs of this man limping, after this point, the lyrics are a conversation between this man and his illness, contemplating his situation and questioning himself. The robotic layered effect on the voice gives more authenticity to this grim fable, truly making it feel like an anxious dialogue.
Do You Wanna Dance? goes beyond being a simple song instead, it takes advantage of all its elements, both instrumentally and lyrically, to create a listenable experience like no other. This tune will be part of Abuse, Yarsha's first official LP set for release around September 2022.
Discover more from Yarsha
Discover more on RCM
Words Javier Rodriguez