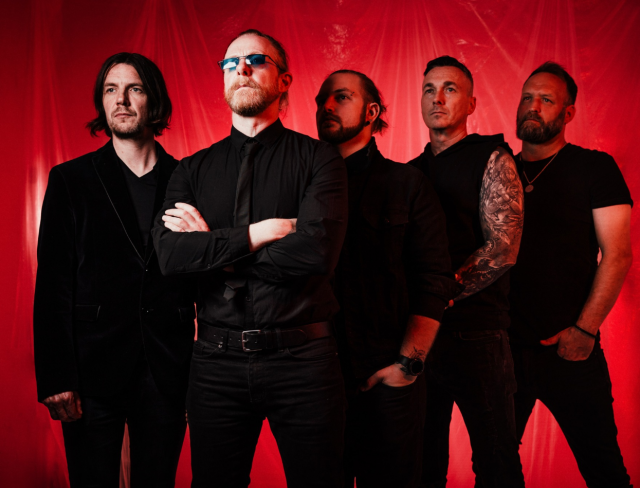 UK quintet Mercury Machine returns with their first release of 2023. 'Second Life' channels the gloomy atmospheric vibe of dark electro synth through an intricate and meticulous production.
Mercury Machine – Second Life
Comprised of Lee Maguire (vocals/guitar/composer), Carl Street (bass/vocals), Tim Burge (lead guitar), Kade Daniels (keyboards), and Gav Foley (drums), Mercury Machine has become a constant presence in the UK's indie scene, since their debut release in 2018, the band have conquered hearts and minds with their well-crafted melodies.
With a robust collection of singles on their record, including a cover of the emblematic post-punk anthem Swamp Thing by The Chameleons and also a warmly received self-titled LP, this outfit has developed a devoted following not only in the UK but all over Europe.
Even though the original version of this track was released in May 2022, this new version of Second Life is a remix made in collaboration with the renowned producer Joe Cross of The Courteeners. Talking in more detail about the significance of this piece, the band explain:
"Is about the unfairness of being born into a bad situation whatever that may be, but then trying with every ounce of your soul to escape with the help of technology".
The track opens with a thick wall of mesmerizing synths, leading to Maguire's captivating vocal work, which is intense as it gets due to his deep and almost sinister delivery. Additionally, the dynamic instrumentation of this piece evokes a futuristic vibe that fully immerses you in this dreamlike soundscape.
"Second Life is a cutting-edge composition with charming production and flawless performance."
With this level of quality in their music, this group has proved they still have so much to give, and with the promise of more live shows coming soon, nothing will stop Mercury Machine from increasing their fanbase even more.
Discover more from Mercury Machine
Discover more on RCM
Words Javier Rodriguez